Lonya's Asymmetric Recordings returns this week with a brand new EP from Denny Loco.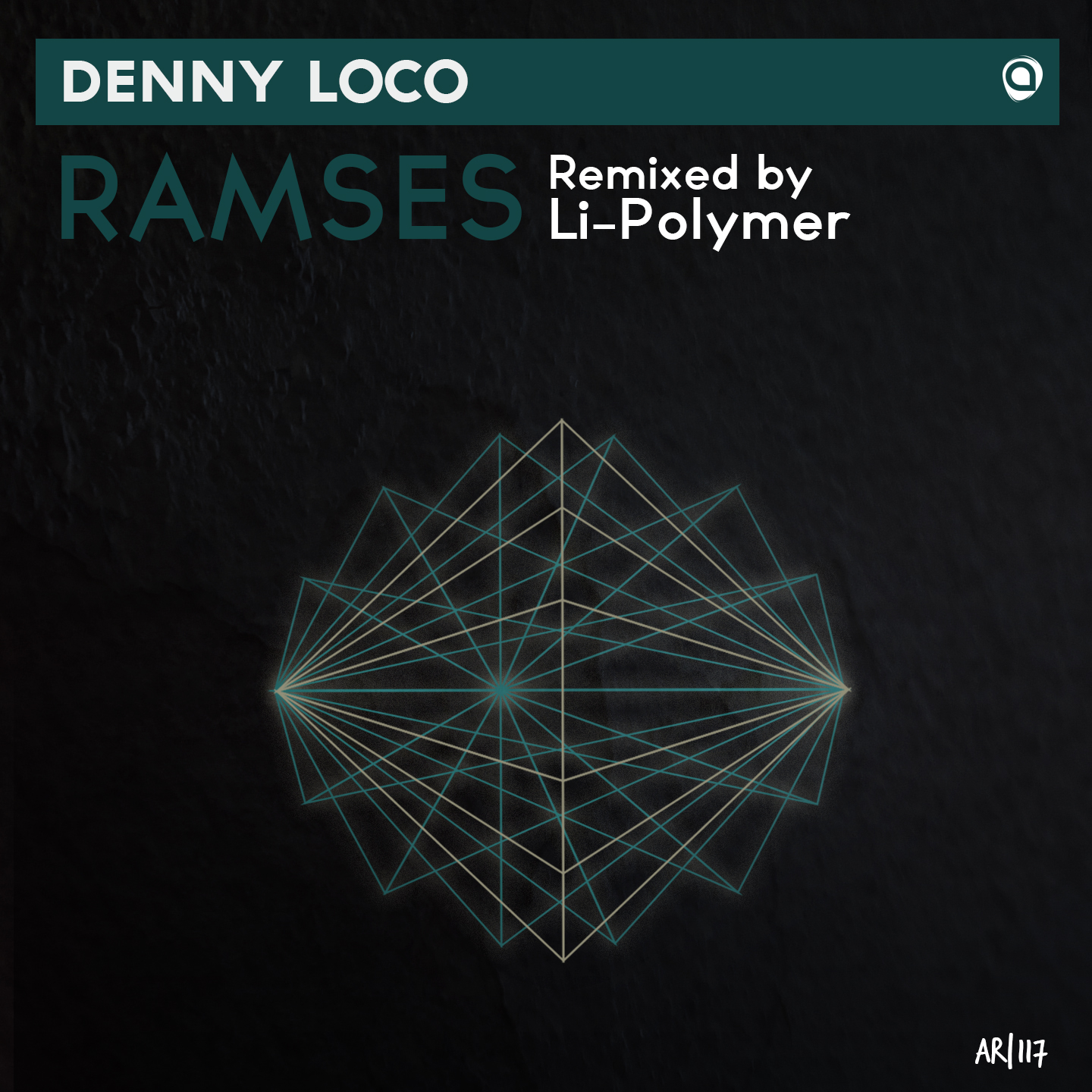 Hailing from Italy Danilo Pizzo aka Denny Loco last appeared on the Israeli imprint with a contribution to the label's 'Summer Aesthetics' collection which was released in July of 2015. The track 'Centoundici' earned support and play from Solomun all through the summer season and also sits as the label's best selling track at the moment. Now over a year later Denny makes his much anticipated return to Asymmetric with a brand new EP entitled 'Ramses' alongside a remix from Li-Polymer.
The EP begins with the title track and immediately brings you straight to the dance floor with a tough groove and clustered claps. Deliberate bass stabs carve out a powerful foundation before a dreamy elegance comes over the piece with angelic vocals and wispy atmospheres. Denny crafts a wicked storyboard here as the intensity gets kicked up a notch once again as the atmospheres gets washed away in favour of a complementary tonal theme which is big, bold and downright deadly. Sure to be massive on the dance floor and a great start to the EP. The second selection 'Nefertiti' comes with a similarly electric vibe as buzzing synth hooks and cool hypnotic arps lead the way. A stripped down middle section does wonders for building tension before a wave of drums and percussion pushes the peak time sensibility up one final notch. The third and final original 'Cleopatra' brings a wonderful acid groove, again complemented with a great tonal theme. What's different here though is a stronger melodic sensibility with a shimmering, wavy synth that slowly twists its way into your heart and ultimately rounds the EP out on a feel good note.
The lone interpretation on the release comes from Li-Polymer who is making his label debut. As one of this year's hottest progressive house artists Li-Polymer started the year with a revamped sound and hasn't looked back. Appearances on Hernan Cattaneo's Sudbeat Music and Movement Recordings have highlighted a strong run of releases and he continues that here with a great rendition of 'Nefertiti'. Taking a more widescreen approach the Portuguese artist reshapes the buzzy synths and electric hooks into something much more indistinct, organic and mysterious sounding. The percussive elements are full of rich character and it's hypnotic leanings are completely irresistible. A short and timely break proves to be a magic moment as it transitions the dreamy elegance into a stripped back groove where all of it's organic inner-workings shine. Fabulous remix from Li-Polymer who can do no wrong at the moment. Another solid release for Lonya's Asymmetric Recordings that's already earning praise from Hernan Cattaneo. Don't miss it.