The latest release on Superordinate Music finds the label showcasing new interpretations of 'Feel It' by Dmitry Molosh.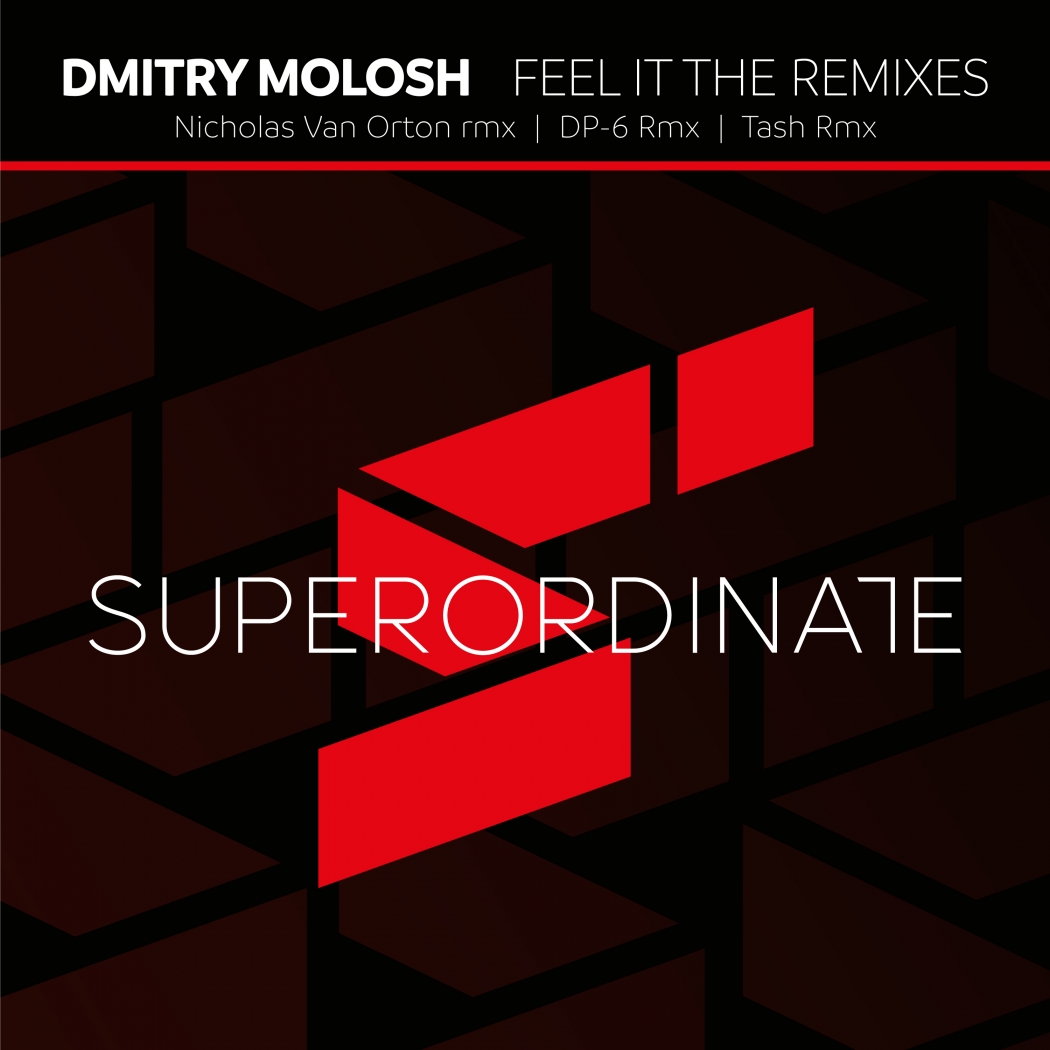 Originally released in August of 2015 as part of the 'Feel It' EP the track showcased the Belarus based artist at his finest before eventually going on to release on Hernan Cattaneo's Sudbeat Music and Cid Inc's Replug Records. Now to begin 2017 we see Superordinate inviting Nicholas Van Orton, DP-6 and Tash to reinterpret the track for the new year. 
First up Balkan Connection South America boss Nicholas Van Orton puts his trademark spin on the track. The warmth and shape the Argentinean artist manages to get out of his grooves is always amazing and this is no different with an immaculately carved an very inviting foundation. Great hooks and a bubbly rhythm section make for a great first act before the main break flows through a few transitions and modular shifts, all while keeping the groove locked, making for a tasteful yet quite dynamic drop. Brilliant remix from Nicholas.
Next up DP-6 make their label debut following strong releases on Clinique Recordings, Suffused Music and their own DP-6 imprint to close out the year. Here they bring a deeper mood to 'Feel It' with a more spacious, chunky groove and soft atmospheric complements. Quite a mature sounding piece with the rhythmic elements really carrying the track while two short breaks add just enough tension and variety to keep the storyboard progressing. Lovely interpretation from DP-6.
The release concludes with Tash making his label debut following great releases on Asymmetric Recordings, Beat Boutique and Genesis Music last year. The Movement Recordings boss has logged a lot of hours behind the decks over his 10 plus year career and it shows in all his production work. A keen dance floor sensibility is always conveyed and his 'Feel It' interpretation is no different. Led by two interwoven themes, strong percussive elements and a distinctive 'Feel It' sample there is a bevy of great hooks here but it's the pixie-like melodies which are perhaps the most striking though. Although somewhat indistinct they setup the emotional core of the track and make for a gorgeous second act where smooth chord changes add the perfect complement and ultimately make for a great finale. Superb interpretation from Tash and a great remix EP from Superordinate Music who start the year very strong. Don't miss it.