With Santini having new music out this week on False Face Music we catch up with him for the latest episode of 12 Questions.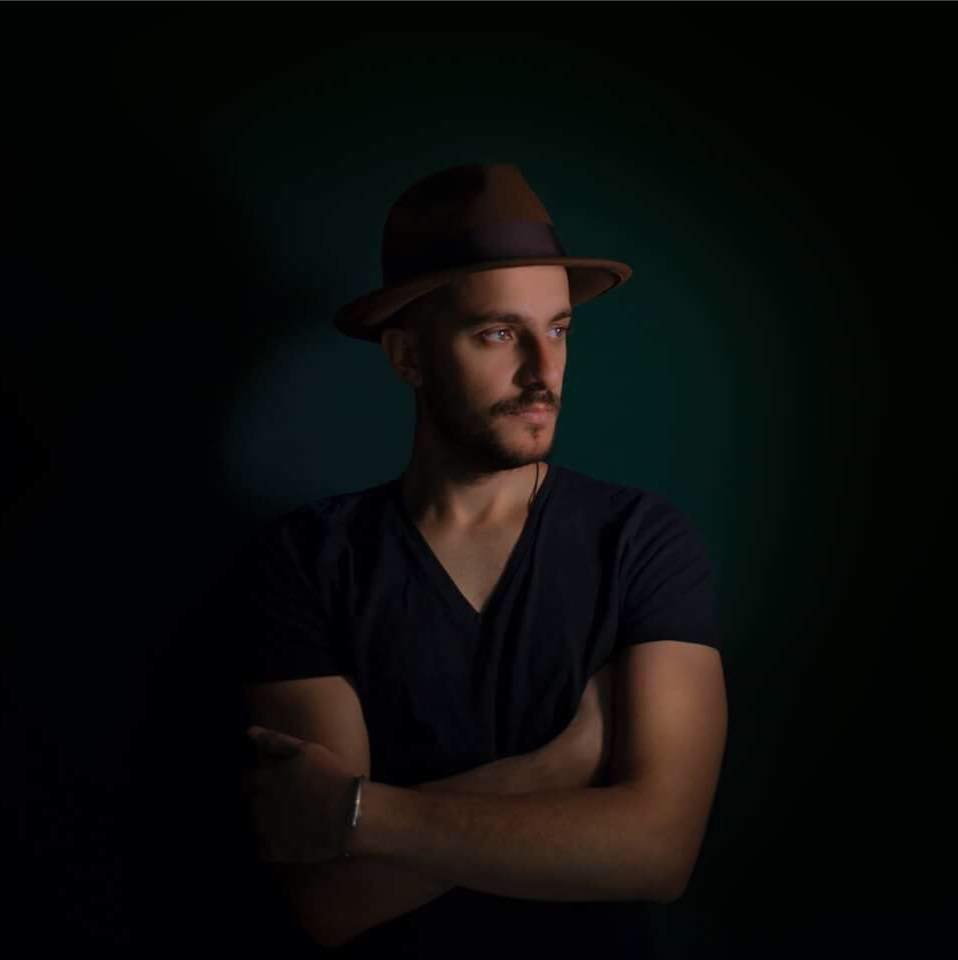 1. How old are you, where are you living and how long have you been producing and Djing?
I'm 30 years old and living in downtown Toronto. I've been producing and Djing for about 13 years now.
2. Where do your musical roots lie, what are your first memories of electronic music and when did you know you wanted to pursue it seriously? Are there any particular productions or artists from the past that really made you think to yourself 'this is what I want to do."
When I was 15 I was singing in a rock band. I would sing songs from Nirvana, System of a Down, those kinds of songs. In between shows there would be a short break and me and a friend, Gui Arruda AKA Wolsh, would bring electronic music from home like The Chemical Brothers, Prodigy, Benny Benassi etc. switching tapes and CDs, that's where the DJ idea came from. In 2004 me and Gui started going to a rave in Sao Paulo called XXXperience and watched a couple of psychedelic trance live acts, including Talamaska and Eskimo, and we saw ourselves doing the same thing. During the same time I was buying records and looking for promoters to get opening or closing spots at local DJ events.
3. How difficult was learning to produce for you in the beginning? Did you take any Audio Engineering programs or production courses to help you out or are you pretty much self taught? And did anyone give any advice early on that really helped?
In the beginning I started producing on Fruit Loops and learning by myself. In 2005 Gui was taking a Logic 5 course with a hometown producer friend of ours, Enzio Abruzinni (AKA Killer Budz), and I started learning from them. For the first three years I worked with Gui on our psychedelic trance live performance and it didn't work out. After that, I ended up moving to Canada in 2008. After establishing myself in Canada I started pursuing electronic music again and after a few years producing by myself and playing shows I started a mixing and mastering course at Dubspot. No one really gave me advice, but I learned a lot from collaborating with different artists.
4. What parts of the production process do you find the most difficult and what comes easiest for you? When you do hit a creative block what helps you through it?
For me the most difficult part is to structure the initial idea into a song. Usually, the creative part of coming up with a beat and a hook synth is easy. I try to separate the creative part from the technical part, so when I'm feeling inspired I spend more time choosing sounds, adding elements and structuring the map and after everything is done I take a little break and come back for mixing, master and final touch-ups later.
5. What's a normal day like for you? Do you have a job outside of electronic music? And what do you like to do when you're not working on music?
A normal day for me is working on the music. Since August 2016 Hamed Safi (AKA SpeakOf) and I started working on our record label called False Face Music. Collaborating with Hamed on the label has been great, we have a nice fusion and add a lot to each others work. This month (January 2017) our first release on False Face will be out and right now we are focused on developing the label and marketing. I try to spend as much time as I can dedicated to the music.
I also have been working for a Toronto studio since 2012 as a mixing and mastering engineer and I constantly get work from them that I do from my home studio, which helps to pay the bills. I also have private clients that I have been ghost producing for a couple years for, doing mostly mixing and mastering as well. As a back up, I have good handyman skills and when I really need the money I work in construction.
When I'm not working on the music I like to spend time with my family – My wife, my cat and my dog are very special to me. We like to spend lots of time in the park and camping during the summer.
6. Apart from electronic music what other genres do you listen to and who are your favourite artists outside of electronic? and do these genres or artists have a direct effect on your own productions?
Besides electronic, I really like rock, progressive rock and a lot of 80s and 90s music that reminds me of my childhood. I like Pink Floyd, the Beatles, David Bowie, Nirvana, Guns N' roses, The Cure, The Police, Queen. I always try to pay attention to the way these artists structure melodies and baselines, for sure they've influenced and inspired my music.
7. What was the first and last physical (CD, Vinyl, Cassette etc) piece of music you bought?
The first piece of music that I bought with my Mom was the Batman movie soundtrack CD just because it had a Batman cover, but I also remember my Mom buying us a Dire Straits – Brothers in Arms CD. The last piece I bought with my wife two days ago, it was Tycho – Dive on vinyl.
8. Tell us something about yourself that might surprise people?
That I'm an annoying Vegan (laughs). Just joking, but I am a Vegan and lately my music has been filled up with subliminal messages about it.
9. Which producers in your opinion get consistently overlooked?
There is not really an artist in my mind right now, but I feel like a lot of very talented electronic music producers are overlooked.
10. Which producers consistently inspire you? And where else does your inspiration come from?
Trentmoller, Gui Boratto, Planet Funk and Eric Prydz inspire me. Trentmoller composed one of my favourite electronic songs ever 'Take Me Into Your Skin', he was one of the first producers that really made me love electronic music. Gui Boratto is from my homeland, Sao Paulo, so I had the chance to see him playing numerous times from the beginning of his career and his music was also really inspiring and amazing. Planet Funk caught my attention with their song 'Chase the Sun', its such a beautiful melodic song that really got me into melodic electronic music. Eric Prydz is an extremely versatile and innovative producer with different aliases – my favourite one is Cyrus D. I feel like Prydz's music carries an intense amount of energy that also inspires me. A lot of my inspiration for making music comes from wanting to free my mind and express myself so I can send the outside world a message.
11. There are countless producers out there trying to find their way and create their own unique sound, what advice do you have for them?
I think the best way is just to do the music you love because if you produce something that you really love someone else will love it to. So if you can make one person love your music, you probably are going to be able to make a lot of people love your music. Its also important to free yourself form concepts otherwise you can get caught up in something that is already created by someone else. Music is the universal language and you can let it flow from your feelings.
12. If the final DJ/live set of your career was next week what would your last track be?
Gui Boratto – Mr. Decay
'Animo' is out now on False Face Music, you can purchase the release: here