The 12th release on Praveen Achary's Juicebox Music welcomes Esensides to the label for their debut EP.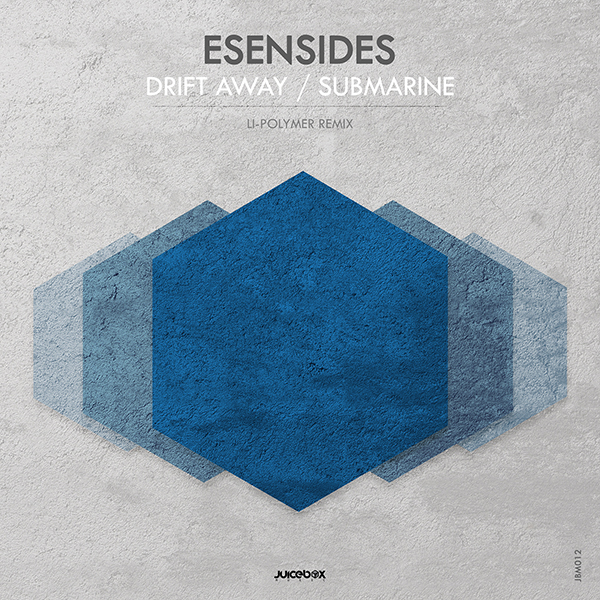 Greek artists Billy Alex & Vaggelis Tasoudis make up the Esensides production duo and began their collaborative project in May of 2015 with a release on dPen's The Last Of Us Music. Over a year later the duo has built a small but meticulous discography with key releases on Electronic Tree, Lowbit Records, Yang and PHW Elements. Now making their much anticipated Juicebox Music debut the duo present their two latest studio creations 'Drift Away' and 'Submarine' alongside a remix from Li-Polymer. 
Beginning with 'Drift Away' Billy and Vaggelis showcase their smooth hypnotic style which has made them one of the most talked about new names in the underground. Backed by a rolling groove the piece flows through a myriad of motifs from an ethereal vocal stab to meandering atmospheres. The break expands the melodic narrative quite a bit and with a nice soulful touch as well with clustered electronics building subtly before the warm groove returns and that vocal stab steals your heart. The companion piece 'Submarine' comes with similar design qualities but a markedly slower tempo and funkier low end. It's certainly deeper and the dreamy surroundings are absolutely gorgeous. The main break proves eventful again as the complementary melodies get washed away, before reconstructing for a moment of harmonic beauty that perfectly sets up a gorgeous third act.
The lone interpretation on the release comes from Li-Polymer who is making his first appearance on the label. It's been an incredible year for the Portuguese artist having recently released original music on Sudbeat, Movement Recordings and One Of A Kind. Here he continues with more creative brilliance taking 'Drift Away' into deeper more organic sounding territory. Set against a back drop of airy pads and crackling, character infused noise the track makes great use of the vocal and melodic elements. It's all downplayed a touch for a more spiritual trip as it's meditative qualities quickly win you over. There's a lot of unique design here and seemingly something new around each corner which keeps the production quite fresh. The power of groove really comes through following a well constructed break where it's momentous roll and sonic qualities shine. Brilliant remix from Li-Polymer and my fave on the release. Another winner from Praveen and Juicebox Music. Highly recommended.