The latest release on Nikko.Z's Dopamine Music welcomes Ezequiel Arias back to the label for a brand new EP entitled 'I'm In'.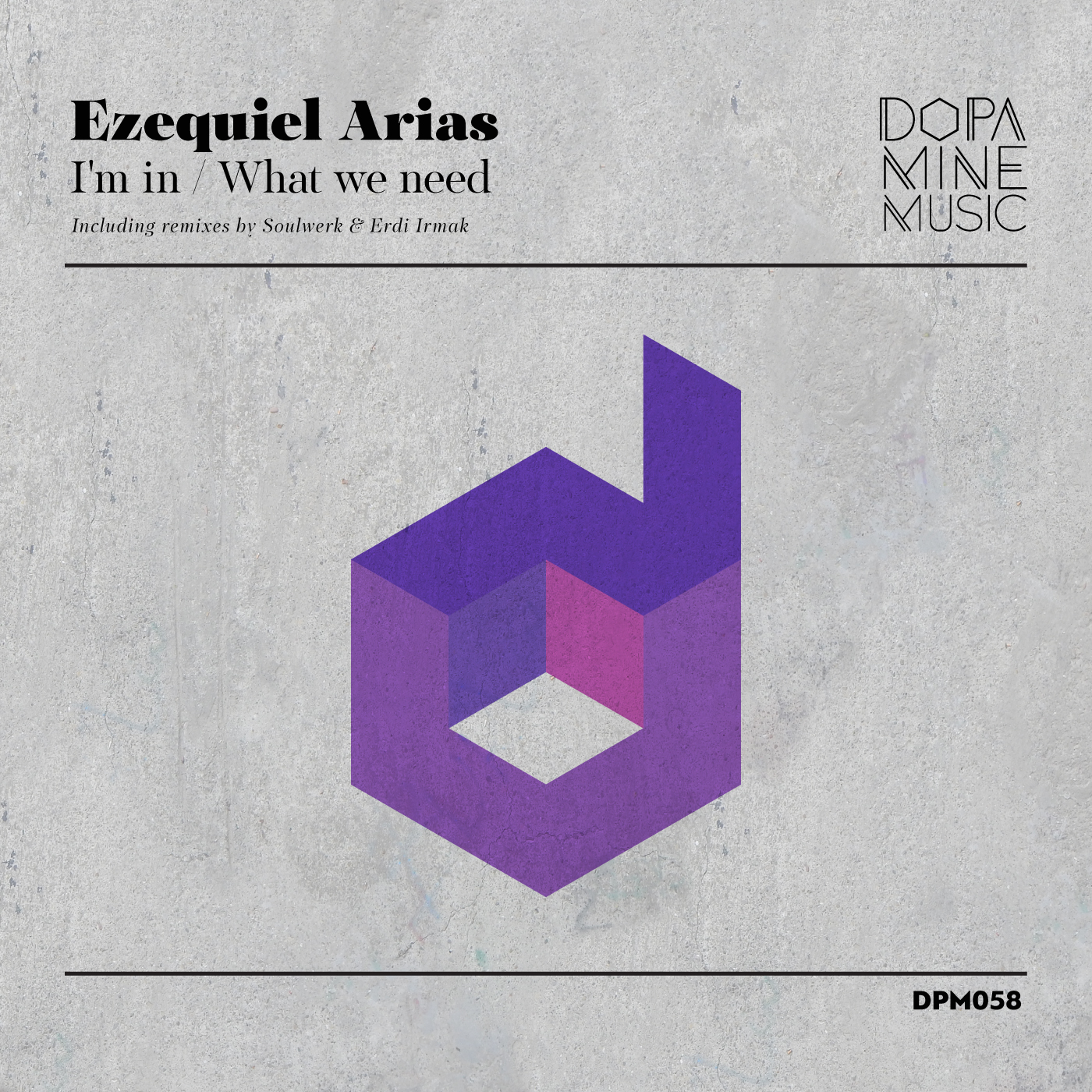 The Argentinean artist made his debut on the Greek imprint in September of last year with his two track EP 'I Don't Belong Here'. Subsequent appearances on Asymmetric Recordings and Golden Wings Music have solidified Ezequiel's name in the progressive house new school, and now he presents the most anticipated release of his career alongside remixes from Soulwerk and Erdi Irmak. 
One of Ezequiel's first and biggest supporters was Hernan Cattaneo with Nick Warren not far behind. The Argentinean's penchant for groovy bass lines and enchanting motifs played heavily at their gigs and 'I'm In' looks set for a similar fate. Backed by tough beats and a rolling foundation the track flows through a storyboard of subtle motifs and wispy atmospheres. As a glowing radiance builds soulful strums elevate the mood higher before a decayed drum break strips the piece to it's emotive core. It's a delicate moment and one that a true progressive house connoisseur with surely appreciate. Gorgeous work from Ezequiel.
The lone interpretation of 'I'm In' is provided by Soulwerk who is making his second appearance on the label. The Spanish producer made his Dopamine debut in February of 2015 with a remix of 'Nothing Is What It Seems' by Nicolas Petracca and Ezequiel Anile. Soulwerk has also found a home on Nick Warren's Hope Recordings, Proton Music and the fast rising ICONYC (Formerly 238W Inc.) where his blend of progressive and techno has flourished. Never one to over produce this is just Soulwerk's second production of 2016 and he's delivered an excellent rendition of 'I'm In' for it. With a more techno inspired approach Soulwerk builds an intense first act with waves of effects and spiralling synths before a solemn break adds further mystery. It's calming solace brings a soulful mood before a modular narrative adds an unpredictability and impassioned flair. it might be the finest moment of Soulwerk's career and certainly one that's bound for many great dance floor moments. 
The companion piece 'What We Need' comes in as a worthy complement to 'I'm In' with it's percussive cadence and pixie-esque melodies leading the way. Locked inside those momentous drums and descending bass changes are a wealth of great moments before a Holden inspired break steals your heart, and sets up an emotive finale that you won't soon forget.
The lone interpretation of 'What We Need' is provided by Erdi Irmak who is making his second appearance on the label. The Turkish artist last appeared on the Greek imprint in October of 2013 with his 'Rise' EP and has since become a regular on Asymmetric Recordings, Manual Music and Movement Recordings. Always a creative remixer, Erdi has taken 'What We Need' into deeper and more funk-laden territory with a reworked groove and a storyboard of trippy effects. Warming pads and wispy vocal gates bring emotive calm as the main break commences, before the lead theme gets reincarnated with Erdi's own unique touch. Bulbous bass tones add drama as the two minute break reaches epic proportions before a warm rush of beats and melodies carries the track to an exhilarating finale. A gorgeous interpretation from Erdi and a fitting conclusion to another excellent offering from Nikko.Z's Dopamine Music. Don't miss it.