The 129th release on Tash's Movement Recordings welcomes Fernando Olaya to the label for his debut EP.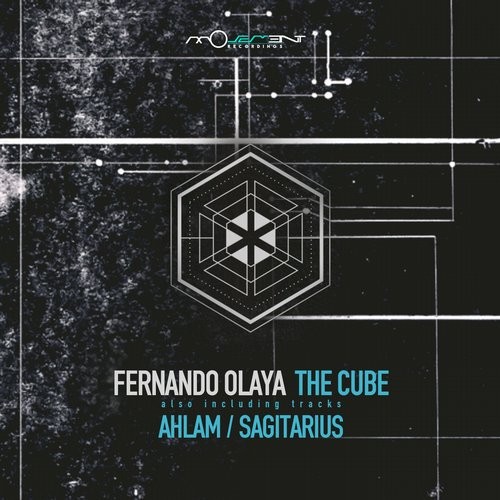 Hailing from Colombia, Fernando has been one of his country's top progressive house exports. Releases on 238W Inc., Manual Music, Parquet Recordings, Traum and his own Sonnet Speciale imprint have all been brilliant. He continues that great momentum here with his much anticipated Movement debut entitled 'The Cube'.
The release begins with its title and showcase piece 'The Cube' which finds Fernando going into the dark depths of melodic techno. Rough and rugged, the design is immediately compelling as a wall of sub bass carves out a fluid foundation below. Moody tones and kaleidoscopic keys wrap around the framework for the ultimate audio collage before the track transitions into a tripped out second act. Fernando's modern psychedelic approach is ever evolving as the track progresses, ultimately peaking with glassy keys and soulful wails in a powerful third act.
The EP's second and third selections continue with the mystical, cinematic narrative. 'Ahlam' draws on cross-cultural motifs and frayed electronics to create a surreal sonic environment, while a chugging groove sets the perfect club friendly foundation. As the vocal narrative grows it's spiritual roots take hold as the atmospheric resonance becomes all the more intoxicating. It's a lesson in restraint and one which is sure to captivate dance floors worldwide.
Meanwhile, 'Sagitarius' closes the release out with a funky, emotive flair. Anchored by bulbous bass tones, rippling rhythms and blissful pads it's a production meant not only for the dance floor but your heart as well. Grinding tones flow through a myriad of chord changes while modular metallic's tantalize the senses. Heavenly pads and quirky keys converge for a gorgeous harmonic moment before getting washed away as the squelchy groove takes you home. Three exceptional tracks from Fernando which surely sit as his all time best and a great addition to the Movement Recordings roster. Don't miss it.