The latest release on Yin Yang Music finds the label showcasing new remixes for Huminal's excellent 'Horizontal Memories'.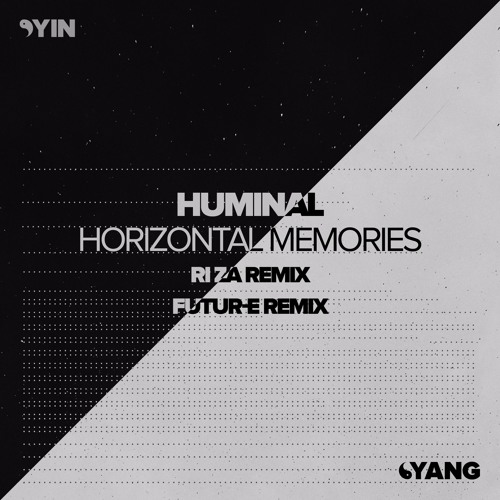 Originally released on Proton's Particles imprint in March of 2015 it showcased the Dutch duo's remarkable diversity. The warm, summery gem was a hit with DJ's throughout the spring season and sits as one of the Huminal's most emotive creations to date. Now we see Yin Yang inviting Ri Za and Futur-E to update the track for 2016. 
Hailing from Slovakia, Ri Za is perhaps best known for his releases on ICONYC, Soundteller Records and Traum. We most recently heard his incredible remix of Mauro Rodriguez for Northern Lights which was released just last week. He continues on fine form taking 'Horizontal Memories' into deep, funky territory with great results. Ri Za's always had a nice character about his music but more recently his work has been sounding extra lush and full of wonderful organic qualities. Here vocal hooks and quirky electronics fill the framework while some sensuous chord stabs provide just the right emotional content. The transitions and main break in particular are pretty flawless lifting the energy nicely without losing the great mood of the record. Wonderful remix from Ri Za.
Also coming in with an impressive discography is Futur-E who owns releases on Cinematique, MNL and Traum. More recently the Greek artist released a huge 3 track EP for Tulipa Records alongside remixes from Lonya, Orion and Ovi M. Known for his blend of nostalgic progressive and melodic techno we get a unique combination of the two again on his 'Horizontal Memories' interpretation. The tempo gets upped and with it's driving foundation the energy is boundless right out of the gate. The vocals have been reprocessed into something much more rhythmic and indistinct, it's quite fabulous and the glistening hypnotics act as the perfect counterpart. The main break does bring some great tension with a drifting haze of white noise and percussive waves eventually merging for a big moment. Lovely remix from Futur-E and an all round great release for Yin Yang. Don't miss it.