Stellar Fountain returns this week by welcoming Ian Meyer to the label for his debut single.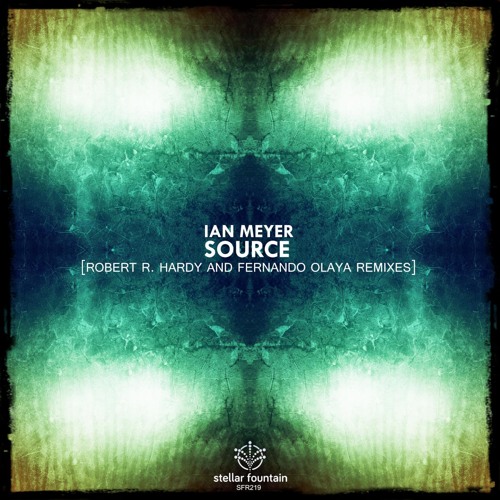 The Hungarian artist is fresh off a single for Clinique Recordings and an excellent remix for Balkan Connection. Now making his much anticipated Stellar Fountain debut Ian presents his latest studio creation 'Source' alongside remixes from Robert R. Hardy and Fernando Olaya.
Ian has risen quickly in the progressive underground. His distinctive melodic style has captured the hearts of electronic music lovers around the globe. His latest 'Source' looks to be one of his best yet with its laid back, emotive vibe coming just in time for the summer club season. It's smooth atmospheric flow is immediately appealing as a bevy of gorgeous effects trail through the framework. Rising melodic themes steal the show as the main break approaches and continue on a blissful journey throughout. Simple, effective and very catchy; a lovely old school flavoured production from Ian.
Stellar Fountain has pulled out all the stops on the remixes here with two of the labels finest artists Robert R. Hardy and Fernando Olaya turning in excellent renditions. First up Robert makes his 18th appearance on the label and takes 'Source' into deeper territory. It's spacious framework is home to a bevy of atmospheric delights while his distinctive drum elements add their own special magic to the groove. Buzzy synths bring an electric flair but it's the third act which is most invigorating. Setup by a short but effective break the stripped groove slowly recollects the main elements for an exhilarating finish. Beautiful work from Robert.
Closing the release out is Fernando Olaya who is making his fifth appearance on the label. The Colombian artist just delivered some of his career best work on Movement recordings and continues that excellence here with a great interpretation of 'Source'. With a tougher more techno inspired approach Fernando has added some grit and character with a full complement of tribalistic drums and a hazy atmospherics. The main theme from the original comes alive during a tripped out break and foreshadows a wicked finale full of harmonic refrains and rising atmospheric tension. My favourite version on the release and a fitting end to another superb offering from Stellar Fountain. Don't miss it.