Today we had the pleasure of catching up with the real greats of the scene, Jimmy Van M who told us what's motivating him to make some of the best music of his life right now.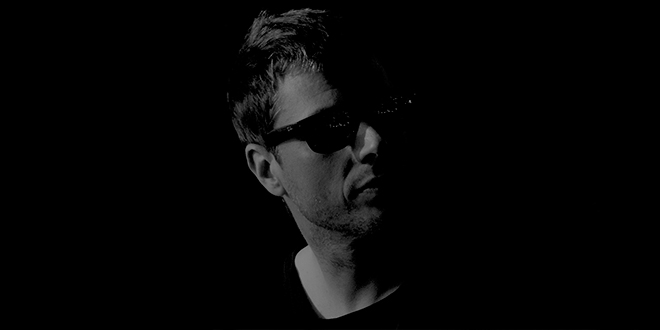 You've moved around a lot over the years, New York, Spain and currently living in Argentina. The enthusiasm for electronic music in Argentina is almost unrivalled and you've openly said you love playing there.  What do you think makes the scene so special?  Which clubs do you love to play at?  
I don't know exactly why the energy in Argentina is so special but one thing is for certain, people know how to party!  I've been playing here since 1998 and the parties have always been consistently great.   There are several key cities that have always been strong, Buenos Aires, Cordoba and Mar Del Plata.   The one thing I found living here and playing around the country is that there are many more cities just wanting International DJ's.   In the past year I have played Rosario, Mendoza, Posadas, Bahia Blanca just to name a few and the parties were exploding.  In the past year I have Bahrein the most and every time was going off!   The clubbers are really passionate about going out and dancing, the way they dance, the smiles on their faces, it's fucking cool!  
What is DJing like for you now in comparison to the days at Twilo or even all the way back to the Orlando days? Back then you were using vinyl right?  What do you think to all the new technology and what gear are you using in clubs?
I use CDJ's with just a pen drive, so guess you could say i'm old school.  I believe in beat matching.  Think it keeps your focus in the music more – keeps you locked in – you're forced to be part of it.  Perfectly beat matched music takes the rawness out of live performances, it's too perfect, too clean.  No thanks!
I think DJs who prepare their sets beforehand aren't really Djs.  For me being a DJ is about being spontaneous.  You've got to read the crowd and respond naturally.
Many people know you as a name from the prog house scene although your productions and sets are more geared towards tech house and techno. Do you still favour the progressive sound? And do you have any plans to go back to your roots.
It seems that progressive is a tainted word today with many, but what prog means to me is probably quite different than the common use of the word today. Whether it's techno, tech house, deep house, etc… it's music underneath that you can't really put your finger on but yet moves you is my definition of progressive.   What is being labelled as progressive in the charts today, well…I tend to stay clear of most of that.
Which artists are you digging at the moment?  Who should we look out for?
Kollektiv Trumstrasse, Dosem, Kiki, Webhha, Kaiserdisco, Ocumen, Alex Dolby, Sian, SF FM, Klatrum, Pig&Dan, Extrawelt, Coyu, Tony Vie, Danny Serano, Technasia, Slam, Affkt, Ramon Tapia to name a few.
Up and coming guy's from Argentina; I would say Adrian Hour, Brian Gros, Facundo Mohrr, Deep Mariano and of course Guti who's doing really well.
Who do you love to see play live?
Sven Vath is great, such killer energy.  Following him for a long time and he never stops surprising, thinking different, playing original style tracks.   He is always having fun, getting everyone into a party vibe even if the music tripping out and twisted, always some ride there, he is wicked!
You've recently released collaborations with Adrian Hour plus your first solo EP since 2006 'QR' on RLS in January, the tracks are certainly up there with your best productions ever.  Hernan Cattaneo recently dropped QR at Moonpark's 10th anniversary a few weeks ago!  Why do you think you're producing the best music of your life right now?  What's driving you?
I wasn't producing for a bit until a couple of years back something drew me back in.   I've always been a big fan of Oliver Lieb and we spoke about doing a mix compilation together which turned out to be the Collaborations compilation.   I was living in Madrid at the time and I knew that for me to step up I needed to really learn key productions values and there was no one I wanted to learn from more than Oliver, so I packed up and moved to Frankfurt.   While living in Frankfurt it was eye opening, the approach to making music music has some very fundamentally basic guidelines.  It's amazing how easy it is over think things.   A year ago I decided to move to Argentina, it's a city where I have always had a fantastic experience.  Taking the production values learned in Germany, I set up a studio here and got into it full time again.  The combination of playing amazing shows here in Argentina and having a good set up allowed me to get into a really positive groove and no slowing down in sight.  It's great!

How does your studio setup differ now to say 10 years ago?
It´s changed from primarily analog gear in the beginning to primarily digital and now I´m finding a balance of both. On the PC I use a Babyface RME Soundcard with the totalyser.  On the Mac I use Apollo with Adam A8X Monitors.  I record analogue sounds in a local studio and then work on them at home .
What artist or track would you love to remix?
It´s an older track: Sian, Dangerous Liaisons.  His productions are cutting edge and Octopus records put out high quality music.  Definitely cutting edge techno, more spaced out tripping vibe, exactly what I´m loving to dj out.   The production dynamics on Octopus are amazing.
Have you got any tips for artists or DJs who're just starting out? 
Start with a few things and learn them well.  Find somebody who's good in the studio and ask them to be a mentor.  It's really important to get advice from people who know what they're doing.   Don't get frustrated and stick to what you believe in.
What are your goals for 2013?
Continue to make loads of music in the studio, launch my label Dirty Resonance later this year, more news soon on that. Play more shows internationally.  I couldn't be happier really, it's already been a great year…!
We hear you're doing lots of collaborations at the moment.  Can you tell us more about them?
Have done some tracks with Adrian Hour, Brian Gros, Sound Process.   It's come about from living here, meeting up and hanging out trying some different ideas and it clicked.  All the tracks were done in about a day (nice when it happens like that!   Also working on a new Luxor T EP with Affkt from Spain, really excited about this one!  He runs a top quality mastering studio Pobla.es and works clients like Suara and Skint.
What are the important steps to getting a quality final product?
Make sure the sounds you start working with are good quality and loud enough.   If you use Ableton and export the tracks directly out of the master,  you will find the summing is not very good.  I think it's best to use an external summing device or send it to a studio.  I usually bounce down the parts and get everything stem mastered by Pobla.es. They have an analogue desk – they mix it – master it – everything analogue.  Dynamics are much better IMO and the final product is sounding proper.
Finally – just for fun – tell us a fact that nobody knows about you.   
When I´m on the road sometimes I play Candy Crush on Facebook, makes me have dreams about the Sugar Crush.  Make it stop!