Stellar Fountain kicks off 2017 with a fresh collaboration from Jose Tabarez and Robert R. Hardy.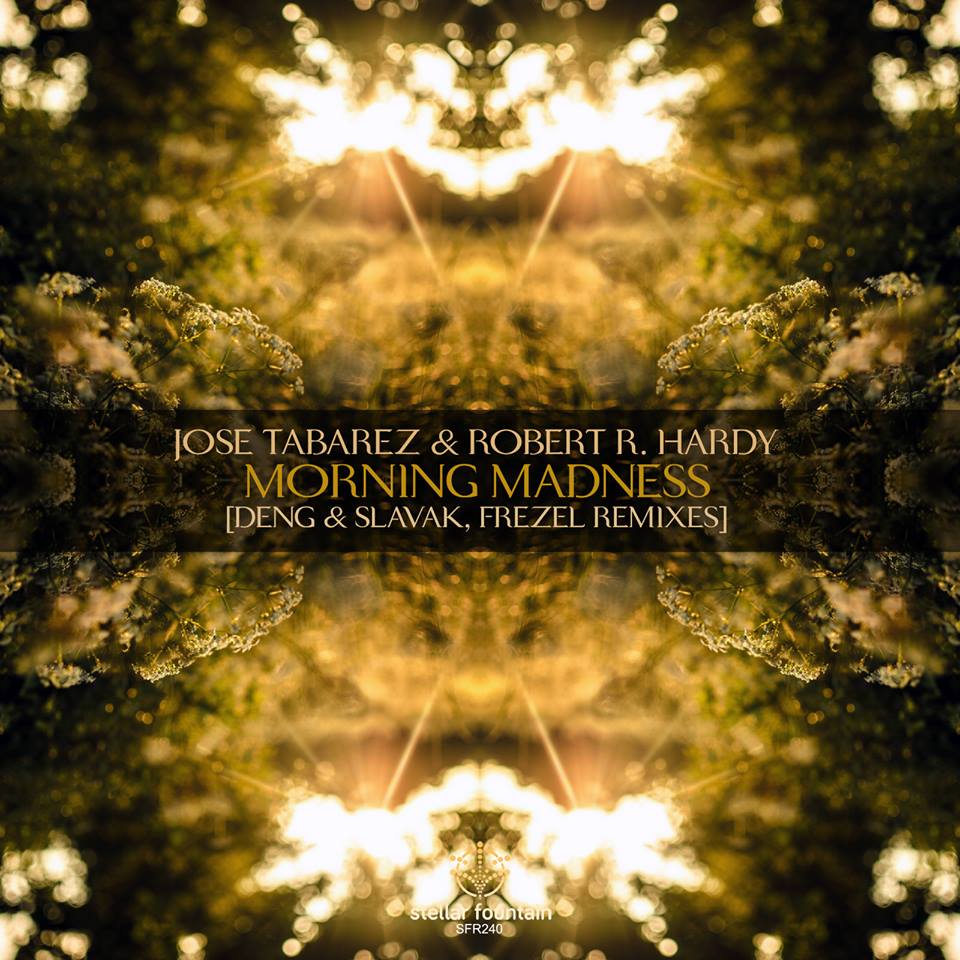 Although both of Hungarian origin Jose is now based in London and has been for some time. It's a rare event that you see either artist involved in a collaborative project so this is somewhat of a surprise and a very welcome one at that.
Before hearing this I expected something much proggier than it actually is. Robert's drums stand out instantly but the overall vibe of the track is quite laid back and housey in context. Gentle chord stabs add a melancholic vibe while dubby rhythms and indistinct vocals bring both a cross-cultural flair and lovely hypnotic component as well. The former comes to full fruition during the main break which is cavernous and very unique in feel. It's quite surreal sounding but once the full groove drops back in you quickly realise how powerful it would be on a dance floor. Excellent colab from Jose and Robert.
The two remixes provided are quite interesting as well. Stellar Fountain has thought a bit outside the box with Frezel and Deng and Slavak both turning in excellent interpretations. Following a 2016 which included appearances on Cinematique and Triplefire Music, Dutch artist Frezel makes his Stellar Fountain debut taking 'Morning Madness' into housier territory with great results. Clean and full of great detail the mix complements the original nicely. Some added funk in the foundation gives it a greater dance floor appeal and a killer (but not overdone) effects storyboard tantalises the senses quite nicely. Great remix from Frezel.
The release concludes with Deng and Slavek making their third appearance on the label. As soon as I heard the original I knew those vocal elements were going to be put to good use in this remix as most of the duo's previous work does have a very spiritual appeal to it. Although still quite groovy there is a more progressive context to this mix with an atmospheric narrative elevating the vibe while effects add a darker tone at times. A wall of sub bass brings some amazing warmth during the main break before a smooth run of chord changes and bright motifs take the mix into melodic territory. A great complement to the previous two mixes and a nice, emotive way to cap of the release. Looks like 2017 is off to a great start for the Stellar Fountain crew. Don't miss it.