The latest release on Nikko.Z's Dopamine Music welcomes Kevin Toro to the label for his debut single.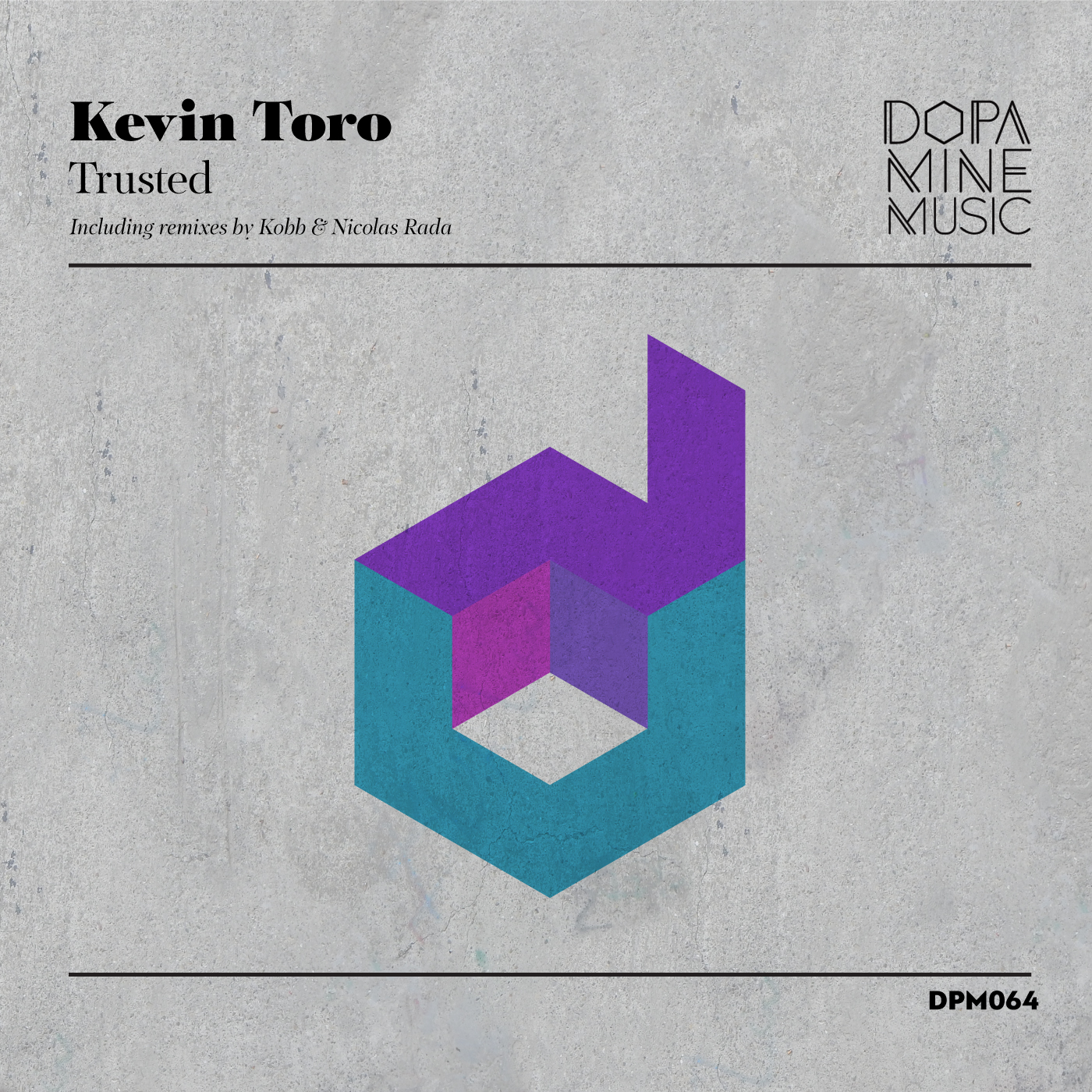 The Argentinean artist owns a short and meticulous discography highlighted by releases on Asymmetric Recordings and SexOnWax Recordings. Now making his much anticipated Dopamine debut Kevin presents 'Trusted' alongside remixes from Kobb and Nicolas Rada.
Long regarded as one of Argentina's most promising progressive house artists Kevin has earned both club and radio play from Hernan Cattaneo. His latest 'Trusted' looks set for a similar fate with its distinctive vocals and keen dance floor sensibility. Monumentally funky, it's well carved groove rolls through a variety of mountainous hooks while a great complement of drums pushes the rhythmic core. Unique and soulful vocals prove to be the highlight, adding depth and emotion to the already fluid storyboard. A genre bending track and one you're likely to be hearing a wide range of Djs playing in the coming months.
The first interpretation of 'Trusted' is provided Kobb who is making his second appearance on the label. The Israeli artist first appeared on the Greek imprint in May of 2013 with his 'People and Mess' single. Also owning releases on Lonya's Asymmetric Recordings Kobb now returns to Dopamine with an amazing interpretation of 'Trusted'. With a deeper approach Kobb brings his trademark design skills with a bevy of cool effects and metallic motifs. Introducing the vocal during a serene break proves highly emotive while a flurry of broken beats makes for a cool transition into a superb third act finale.
The second and final interpretation of 'Trusted' is provided by Nicolas Rada who is making his first appearance on Dopamine Music. Known for his groovy progressive sound the Hernan Cattaneo favourite is fresh of off several Beatport chart successes. Now looking to continue that strong momentum Nicolas turns in a spectacular rework of 'Trusted'. Coming in a touch more progressive minded it proves to be a great complement to the previous two mixes. Anchored by warm bass swells the piece moves through a smooth storyboard as reprocessed vocals trail though the framework. Wispy atmospheres paint a gorgeous backdrop, leading into a melodic centrepiece which makes for the most emotive moment on the release. Great remix from Nicolas and an impressive step into housier territory for Nikko.Z`s Dopamine Music. Don`t miss it.