The latest release on Mesmeric Records welcomes Luka Sambe back to the label for a brand new EP.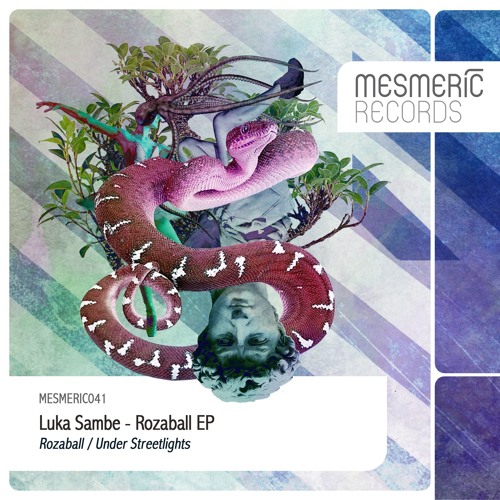 The Australian artist made his debut on the Aussie imprint in November of last year with the excellent '30 Year Hiatus'. Now following exceptional releases on Soundteller and ZeroThree Luka makes his much anticipated return to Mesmeric with the two track 'Rozaball EP'.
The release begins with the title cut and finds Luka crafting a tough minded progressive piece with some very unique motifs. There are few better in fact at creating a thematic track, so to speak, 'Mediterranean Proposal' on Soundteller is a perfect example and 'Rozaball' is no different with its distinctive melodies and blissful vocals. I suspect the Pryda camp would absolutely love this, it's unabashedly epic but with a touch of class and the overall emotion of the piece is undeniable. The builds through the third act are like a warm rush of sonic dust and I imagine complete dance floor carnage because of it. Monster tune from Luka. 
The companion piece 'Under Streetlights' comes in quite a bit deeper and more haunting which makes it a lovely complement to the bigger 'Rozaball'. The vocal elements immediately stand out with their esoteric, almost hopeful qualities. Also rife with emotion, the chord changes and kaleidoscopic melodies converge for the ultimate in harmonic bliss, while a deep, percussive third act keeps that cool, subversive vibe intact. Two beauties from Luka and an amazing release from Mesmeric. Watch out for the Charlie May and Andre Sobota remixes of 'Rozaball' in two weeks as well. Mighty fine stuff just around the corner.