The latest release on Deersky's Soundteller Records welcomes MiraculuM back to the label for a brand new single.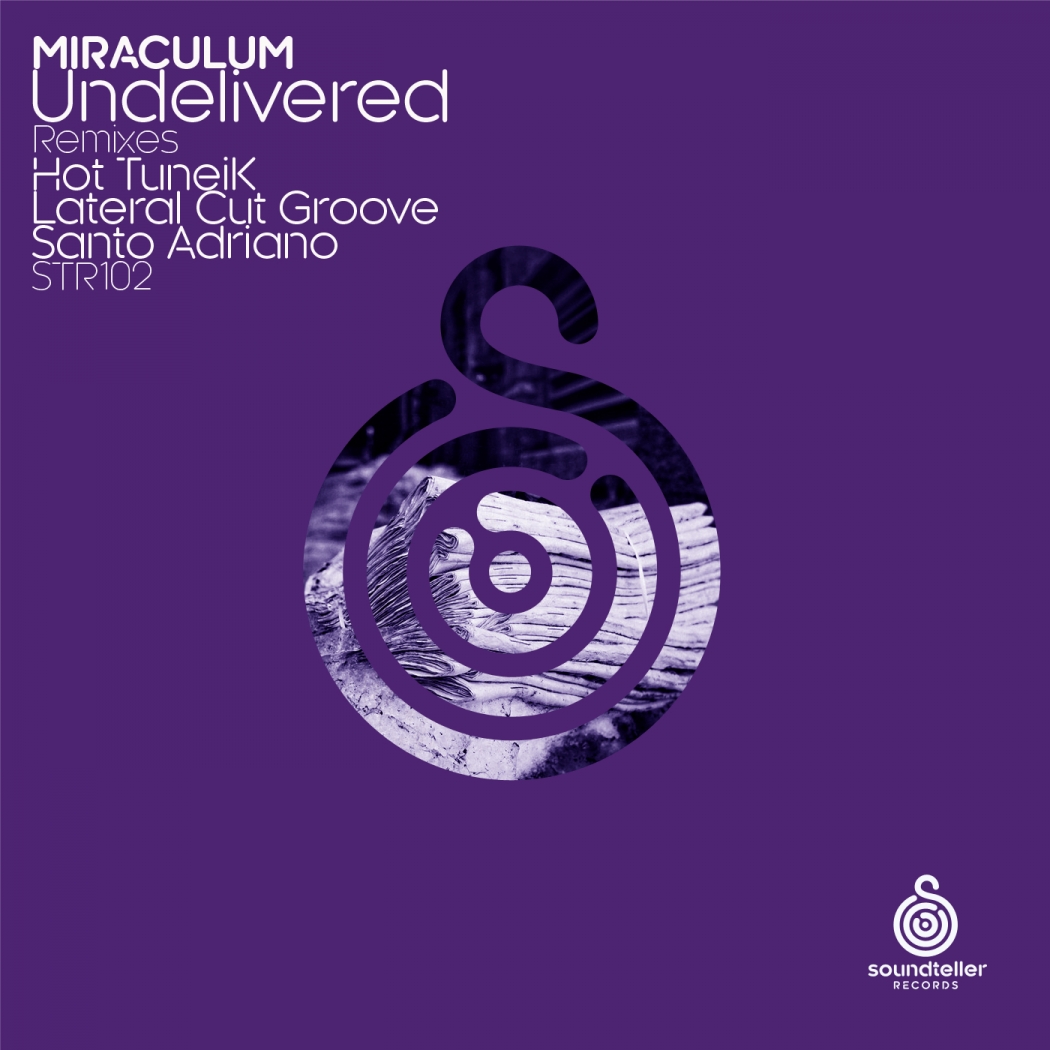 The Hungarian artist and Stellar Fountain boss is no stranger to the Polish imprint having delivered three remixes over the last 3 years. Now stepping up for his first single MiraculuM presents 'Undelivered' alongside remixes from Hot TuneiK, Lateral Cut Groove and Santo Adriano.
When new music from MiraculuM lands in your inbox you can always expect something interesting. His unique design profiles enlighten the mind and 'Undelivered' is one of his most enchanting journey's yet. The pixie vibes are strong here with waves of sonic dust and shimmering synths creating a surreal environment. Sitting at the foundation is a rugged groove with poignant chord changes that complements the cascading themes wonderfully, making for an amazing ten minute journey. If you're a fan of dreamy, emotive electronica it would be hard to find something more delightful than this. Just incredible work from MiraculuM. 
For the remixes Soundteller has called upon Hot TuneiK, Lateral Cut Groove and Santo Adriano who have all done something different with the track. First up Mexican artist and Hookah Records label boss Hot TuneiK goes deep and chuggy for a much more club oriented vibe. The production is meticulous with a great sense of space with the main themes just getting teased in over the first act. The break is where the atmosphere brightens and those lovely motifs from the original work their magic. Not taking things to far Hot TuneiK dials things back for the drop with the melodic content getting washed away in favour of a new rhythmic theme. Strong remix from Hot TuneiK.
Next up Irish producer John Kearns aka Lateral Cut Groove brings a more traditional progressive house approach that sits nicely between the original and Hot TuneiK's remix. Backed by a driving, nostalgic groove it's not long before this one pulls you in with it's emotional overlays. A light acid line brings unique character to the mix as well and remains a rhythmic constant all through a well crafted break, before the third act lifts things a notch or two higher. Gorgeous interpretation from Lateral Cut Groove. 
The release concludes with Santo Adriano making his third appearance following contributions to the label's 2015 Spring and Summer samplers. More recently the Buenos Aires based artist has delivered remixes for Balkan Connection's BC2 and Clinqiue's 3xA Music. For his 'Undelivered' interpretation Santo has taken an old school approach with a tough, driving groove and smooth hypnotic qualities. A methodically built first act teases the melodic content just as the main break commences but a reshape of the elements brings a much moodier vibe. It's pensive approach is excellent and the percussive build into the third act is both dramatic and tension filled resulting in a strong conclusion. A heady remix from Santo which rounds out another excellent offering from Deersky's Soundteller Records in style. Don't miss it.