The latest release on Paul Hazendonk's MNL imprint finds Nicolas Petracca and Ezequiel Anile collaborating for a brand new single.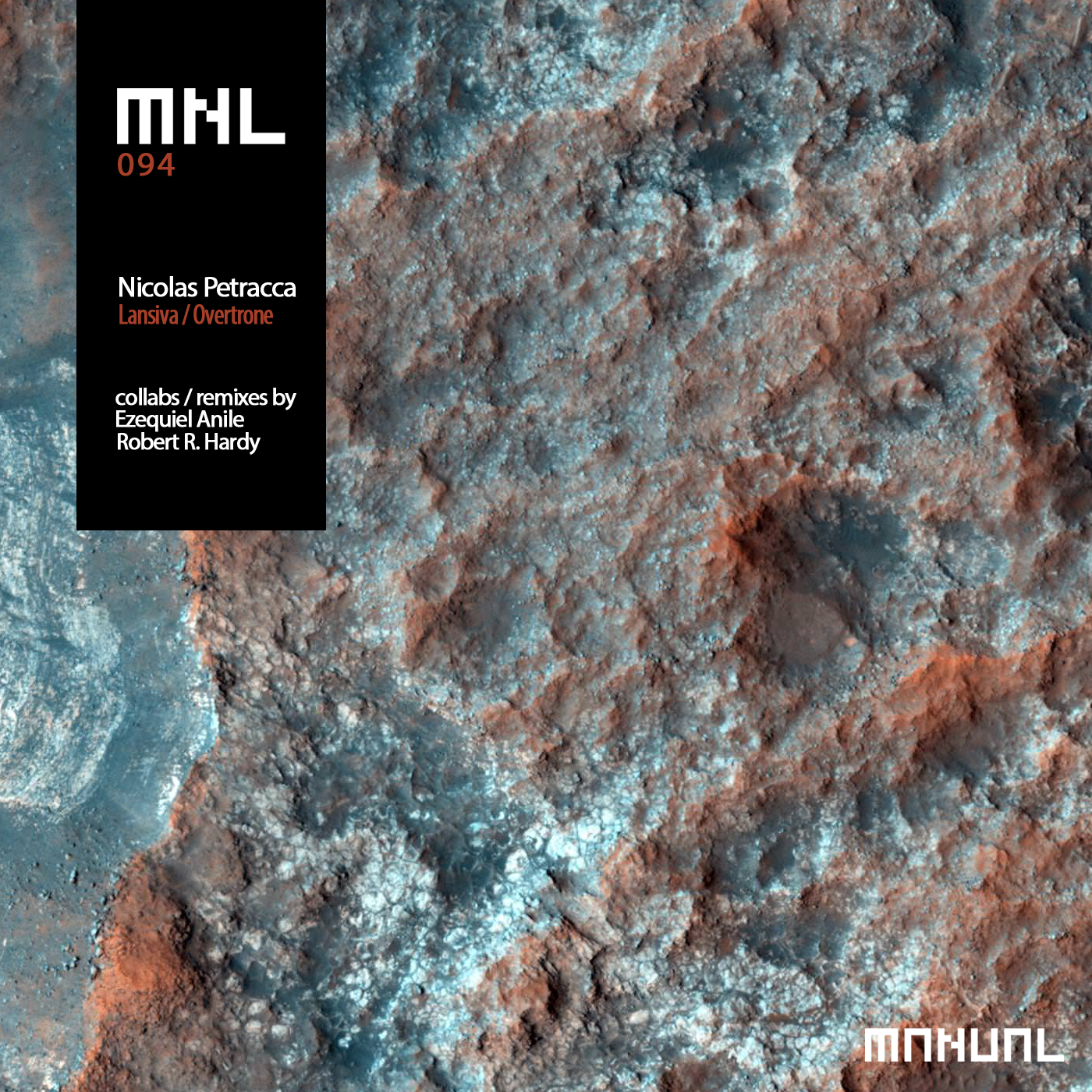 The Argentinean duo have worked together in the past, most notably for Nikko.Z's Dopamine Music and Deersky's Soundteller Records. Here we see them presenting their latest effort entitled 'Lansiva' along with a solo production from Nicolas backed by a Robert R. Hardy Remix. 
Nicolas and Ezequiel have certainly crafted some beauties in the past but 'Lansiva' might be the most gorgeous yet. Beginning with deep meanderings the track methodically grows into a melodic beast of a record. Buzzing synths, trippy vocal stabs and swirling noise eventually leads to a break of melodies all wrapped in a gorgeous metallic lustre. It's epic but with a brooding undertone and just when you think it's going to get too big the drop strips it all away for a groovier beginning to the third act. Wonderful stuff from Nicolas and Ezequiel.
The companion piece 'Overtrone' finds Nicolas going solo for a slightly deeper and darker creation. The old school Digweed influences are evident on this one with a tough kick and rugged foundation getting the track underway. They prove to be the perfect framework for a barrage of percussive clusters and spooky vocal elements which take you further into the vortex. Several calculated builds coupled with sweeping noise should make for some massive moments on the dance floor and if that wasn't enough man of the moment Robert R. Hardy has delivered a spectacular remix. The Hungarian opens the production up quite a bit but the dark undertones remain the focal point. Robert's meditative rhythms are unmistakable and it's not long before you're fully engaged. The vocals come off a bit more indistinct and some nice effects add variety to the storyboard along the way. Ultimately though it's Robert's momentous cadence that trumps everything. The man has a knack for crafting perfectly sculpted grooves and he's done that again here. Excellent remix from Robert and a great release from Paul Hazendonk's MNL. Don't miss it.