The 47th release on Madloch's Crossfade Sounds features a brand new collaborative project from Omar Fayyad, Gaser, and Flei.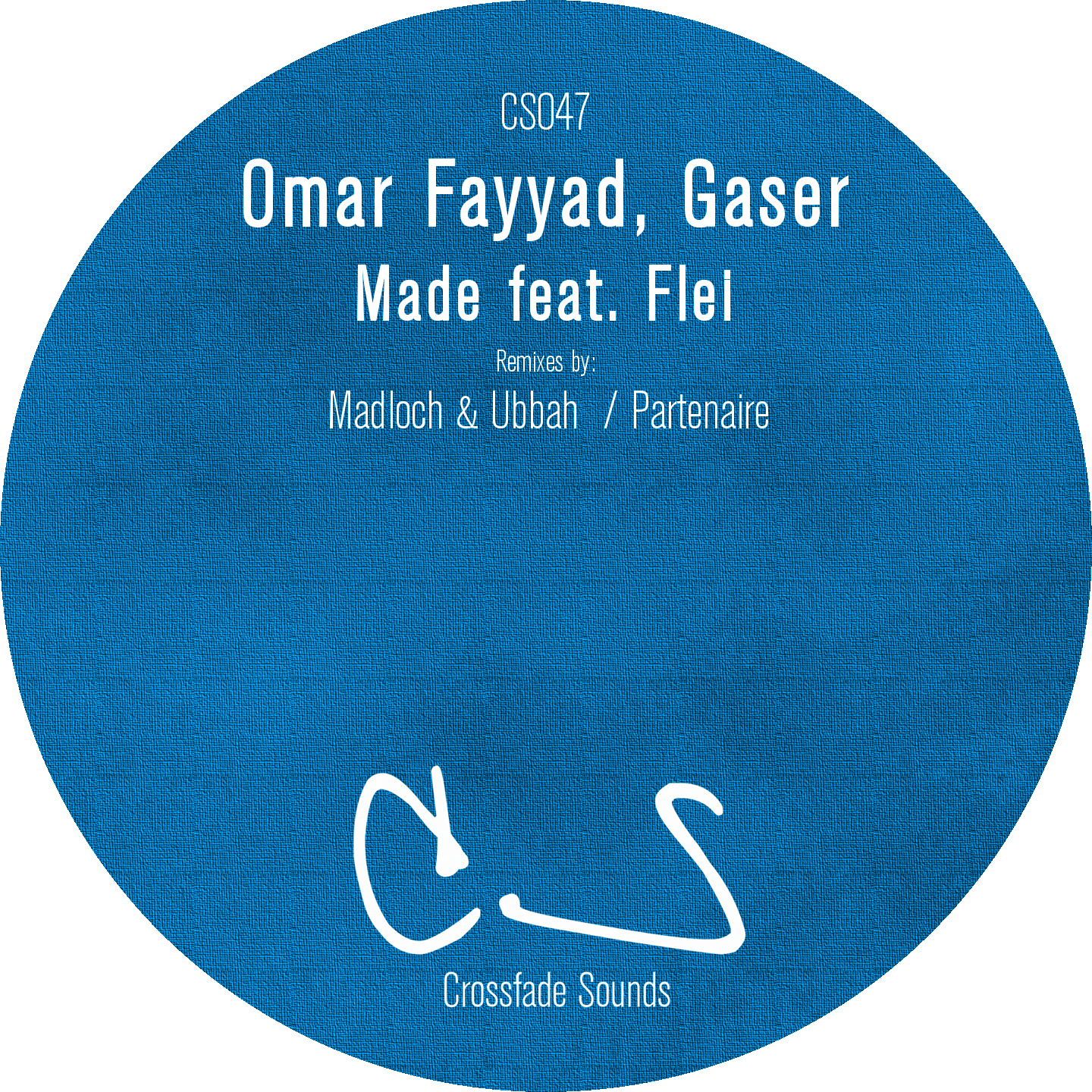 Hailing from Eygpt Omar Fayyad is a veteran of label having appeared back in 2012 with his 'The Future' single. Now 4 years later he returns with fellow Egyptian producer Gaser and vocalist Flei for a single alongside remixes from Madloch & Ubbah and Partenaire.
The release begins with the original mix and the studio synergy between the three is evident right away. Smooth vocals and soft textures make for a dramatic intro before the kick drops and the track begins its poignant journey. Delicate motifs lead into the first break where the full vocal gets showcased amidst a wispy backdrop. Continuing as the kick drops the vocal storyboard progresses with mesmerizing lines and trailing effects. Emotive keys complement the sparse groove perfectly while the vocal carries the production into its second break. Growling bass swells sit at the foundation while Flei's silky stylings continue on an endless hypnotic loop, taking you further into dreamland and on to an exhilarating conclusion.
The first interpretation of 'Made' is provided by Crossfade Sounds label boss Madloch and Argentinean artist Ubbah. This duo's connection has proved strong with Ubbah opening for Madloch on his recent Argentina tour and also appearing on label affiliates Sound Avenue and 3rd Avenue. So a collaborative project seemed to make perfect sense and the results are predictably spectacular. From it's dubby, atmospheric beginnings it proves to be an intoxicating audio collage from start to finish. With one foot on the dance floor and the other in the clouds it's a dreamy creation of the highest order. Dulcet rhythms power the glacial groove as the vocals trail through the framework with a gated yet airy flair. It's makes for a trippy, emotive take and a great complement to the original as well. A gorgeous remix from Madloch and Ubbah which you're sure to be hearing a lot in the coming months.
The second and final interpretation of 'Made' is provided by Partenaire who is making his debut appearance on Crossfade Sounds. The Argentinean artist recently made his debut on label affiliate 3rd Avenue with his 'Innervisions EP' released just last month. For his 'Made' interpretation Partenaire's deep and minimalistic approach has provided to be an excellent complement to the previous two versions. Anchored by heavy kicks and a shuffling groove it builds a wonderful cadence as indistinct vocals trail through the framework. The main break teases the vocal just a touch more but keeps the dubby vibe of the mix nicely intact, before those effortless melodies and big beats carry you to a smooth finale. Gorgeous remix from Partenaire who is proving to be an artist to keep a close eye on this year. It rounds out another strong offering from Madloch's Crossfade Sounds in style. Don't miss it.