The latest release on Superordinate Music finds the label revisiting Robert R. Hardy's 'Deytar' for a second set of remixes.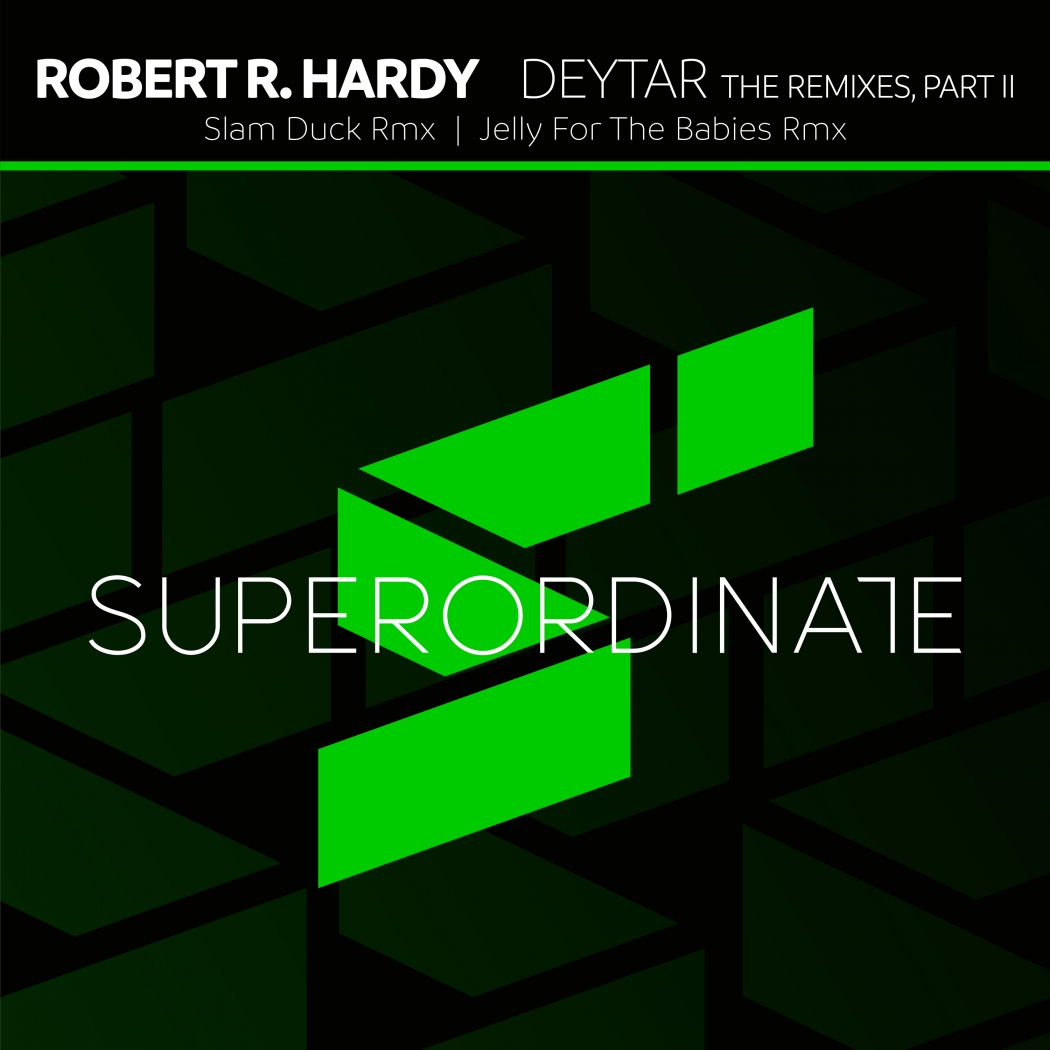 Originally released as part of Robert's 'Dark Explorations' EP in November of 2015 the track went on to great success earning support from Sasha, Maceo Plex, Petar Dundov and countless other international talents. Now as 2017 enters its second month we see Superordinate inviting Jelly For The Babies and Slam Duck to reinterpret the track. 
First up is Serbian artist Jelly For The Babies who is making his first appearance on the label. The Purr Music and One Of A Kind boss has long been noted for his diverse style, drawing on both progressive and deep sensibilities. Here he goes more with former and with some great emotive power as well. A Jelly groove is always dialled for the dance floor but the amazing thing about this is it's melodic narrative. Rich and textural, it's flows like butter with several poignant moments along the way, none more so than a heartfelt break which foreshadows an unforgettable finale perfectly. Great remix from Jelly For The Babies.
The release concludes with Alexander Smirnov aka Slam Duck also making his debut appearance. The Russian artist has a long history in electronic music beginning in 2006, however a five year hiatus beginning in 2009 saw Slam Duck return under the newly coined moniker with great success. Recent releases on Joof Recordings, Baroque Records and The Purr have all been sensational and he's turned in an excellent rendition of 'Deytar' here. Tough, punchy and with a great dance floor sensibility Slamduck effortlessly works in the main motifs throughout the first act before a timely break pushes the emotion just a touch further. It's a superb complement to Jelly For The Babies' version and rounds out the package very strong. Great stuff from Superordinate Music once again. Don't miss it.