We're extremely proud to interview one of the world's best loved and longest standing female DJs, Sandra Collins.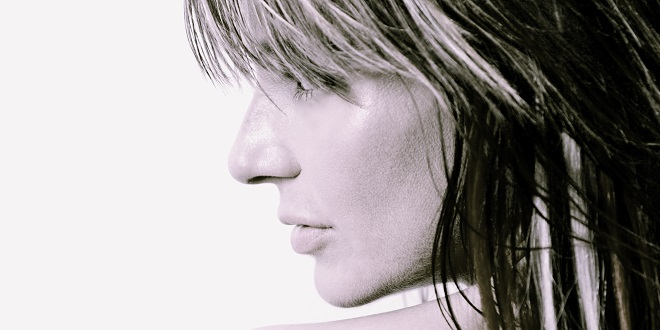 So great to talk to you again Sandra Collins!  Hope you're doing well?  Wanted to start off with a little bit of the background.  Can you tell us about what it was like coming up in the rave scene in Los Angeles, what prompted you to get into DJing, and how you rose to notoriety amongst you peers in the LA scene?   
First and foremost, music is what prompted me to get into djing & is what has kept me here. I grew up around music/djs. In the 80's my older sister dj'd at a teen club that we hung out at. Also as a kid I attended all night skates at the skating rink which ended at 6am. I'd bring the dj music, he was mixing 12″s on an earlier version of the set up you see today. 1985ish I started making pause mixed tapes with music that consisted of industrial, new wave & some of the first electronic artists. Basically the music that inspired the next movement which is where I'm at now.
1988/89 i started dating Chris Flores, a dj in arizona. His sound is what introduced me into this world.  I feel I was fortunate. Against all the odds, I was living in arizona, it was 1988, dj's were nowhere near what they are today… but I find this guy who played Detroit Techno, House, Acid House, New Beat etc. I would mess around on his gear at home. My first live experience wasn't until 1990. I was at a club where Eddie Amador was playing but had to leave in an emergency, basically leaving me in charge. The feeling of oneness that came over me when I chose a song, put it on and shared that moment with everyone, I was hooked. I started doing small gigs in Az meanwhile travelling back and forth to/from Los Angeles. I attended all the first parties in LA but didn't live there so I did the next best thing and brought LA to AZ. I implemented different things I would experience for as long as it took someone else to catch on and take over.
I did Kitty Concessions (dressed up, wearing a box around my neck that consisted of toys, candy, gum, cigarettes etc. basically a party convenience store) also did a Rave- zine called Rave Magazine, go-go danced, art installations, &  all the things that made the la raves so awesome.  Setting up a swing on the dance floor was one of my favorites 🙂 In 92 I decided I'd gone as far as I could in Arizona and moved to Los Angeles. I went to all the parties and became easily accessible as a DJ. One thing I felt was important is that I never let politics get to me. If there was a promoter that didn't hire me i'd still go to their parties. Eventually i'd play. Either way, bitterness definitely hurts an artist & their chances, people want to be around fun people when they are out at a party.
Do you feel the climate of the scene in the 90s and the development of the music culture then played a particular part in your career development and passion?  Was doing business different then?  
Definitely. When I started, Djing was not a career choice like it is today. The parties started to peak mid to late 90's, until the Rave Act. That basically brought everything to a halt and back to square one we went. The silver lining was that it created a space to revaluate what it was that we were all doing. It all seemed to happen so fast without room for a long term plan. It forced a rebirth which is what put us on the map (in my opinion)  Everything became legal & exposed. Sponsors came in & the parties grew larger. As much as I would have loved to see it remain more underground, I knew we would eventually end up centre stage. The most important thing to me is my integrity, musically. The scene has shifted many times over & fortunately I've been able to find my place within it.
What actions or events do you attribute to your push then out of the local sphere and into national notoriety, gaining you residencies at the legendary Twilo in New York next to Sasha & Digweed, as well as jump starting a touring career?  
Around 1998 I felt I had peaked in Los Angeles, I became complacent & decided it was time for a change. My agent at the time Pam Film told me about a new club in NYC called Twilo. She said if I were to move there I would have a guaranteed residency. At first I was hesitant, I had a bitter taste in my mouth after an incident that happened to Sasha at one of the music conferences there. Then I heard that he & John were going to start a residency there too. I decided that if they were a success then it'd be a good move for me. And although I knew it'd be hard on me, I'm laid back, love wearing flip-flops and do not like harsh confrontation environments so I also knew it was exactly what I needed to grow as an artist.  In fact, it was one of the best moves I ever made.
Tell us a little what touring has been like for the past 10 years.  You've been actively gigging now for over a decade, has it been hard as a lifestyle to maintain?
I started touring in 1992, by 1998-99 I was flying 4-5x a week.  As far as consistently traveling, Its definitely hard, not only that i'm in isolation away from friends/family but its hard on health as well.  I've learned some techniques that help but too much drinking & without sleep was definitely out of the picture. Health-wise one thing I discovered is that from ground level to around 30,000 feet you are within the Schumann Resonance, (basically the Earths heartbeat) which regulates our glands & organs. Commercial planes fly higher than that so its disruptive. Wearing copper bracelets on each wrist is one way to help.  However this topic is deep & for another story ..
Let's talk about your time with Perfecto Records because you did quite a bit of work with Mr Oakenfold. Back in his day Oaky and Perfecto were absolutely massive. Tell us some of the best things that happened to you as a result of that relationship  
Being part of the Perfecto family in general. Paul & I still get along great… one thing I have learned through him is that you can have both artistic integrity & business sense.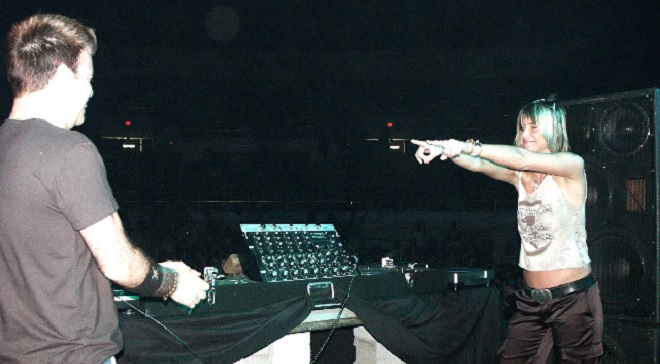 What was it like playing at Woodstock in front of 80,000 people? Has anything else ever come close?
Before performing at Woodstock I had a little meeting with myself and decided if it failed, so be it. That it was a rock crowd and at the time djs were just the filler talent. After an hour I realized that it was definitely not a fail. I ended up performing 5 hours? No one said a word in a "if its not broke don't fix it" kinda way. Most amazing gig ever, there are a few that have come close but only a close second.
What's your favourite festival?
Personally I like the festivals that bring conscious awareness together with an integrative music lineup. Lightning in a Bottle is one of them.
What are some of your favourite places to play at the moment, and what was your favourite show of all time?  Have there ever been any unexpected, funny, or crazy events at one of your shows you can retell for us?
To be honest I love playing everywhere!  Right now South America stands out for me.   As far as stories?  One thing that has happened, (2 times actually) out of nowhere someone flies onto the decks.  Once it knocked the whole booth over.  I actually found video footage of that one.  I had no idea where the guy came from.  As far as i was concerned he fell from the sky.  However, the video footage revealed that he did not – check it out for yourself 🙂
Dance music is male dominated. Period. You've always kicked ass in this industry (so I know you probably never given this a second thought) but why do you feel there aren't more female DJs and artists in the scene?  Could it simply down to how the male and female brains work? Are men programmed to be more geeky?  
There is the feminine/masculine right brain/left brain thing however I've seen feminine males and masculine women out there. The key is balance and riding out the echo from the past, the way we were conditioned etc (hopefully your environment supports this)…  as a mother I can tell you it can be difficult but not impossible.
What advice can you give to the younger generation looking to start out?
Do it from the heart! Don't get stuck in an opening DJ role, never doubt yourself, know that people are going to talk about you, sometimes in ways that are less than kind. Try to discern between genuine and people just jumping on the gossip bandwagon and use it to grow. Try not to read your own press 🙂 You will have highs and lows, know the lows are not forever & don't take the highs for granted. There's so much more but those are the more important ones that come to mind.
Tell us about your film girl?  What's it about?  How do it come about?  When's it out?
Kandeyce Jordan approached me about the film in 2003 at the Dancestar awards in Miami. She was documenting female Djs and wanted to know if I was interested. From that point until about a year ago she documented my life. Its being delivered to distribution next week .. we'll see!
http://youtu.be/NyOa_uDm6e0
When you're in the studio, what really gets you into the vibe to make a track?  Are there any pieces of kit  that you absolutely can't live without when producing?
I've used Logic in almost all my productions and love real synthesizers, some favorite studio bits are  Waldorf Q, Roland JV1080, Roland Juno 106, Roland Tr-909 drum machine, Native instruments Reaktor Native instruments – absynth, Minimoog Voyager, K2600
Any fun new gigs coming up?  I see you've been doing a lot of shows in Mexico lately, how is the crowd and what is the vibe like down there?
Mexico is my home away from home.  The scene has matured nicely there and the crowd appreciate every moment of a show.  I have a huge festival coming up in Mexico City that looks interesting.  Been touring the states a lot as well and its been really fun.