Moovin Festival announces 2019 line up – Soul II Soul , 2manydjs, Big Daddy Kane, Morcheeba, Inner City, Lee Scratch Perry and Nightmares on Wax all headline.

Big names, booming basslines, boutique festival in a bull field…it can only mean one thing… Moovin Festival is back for 2019 and promises to get you dancing to a music lover's mix of bass, funk, soul, reggae, house and d&b until the cows come home.
Now in its fifth year and from humble beginning the small cow barn party that started with a few hundred people has organically grown to completely selling out last year and has now well and truly established itself as THE place to party on August bank holiday weekend
Not far from Manchester, yet feeling like another world, Moovin takes place at the eco-friendly Whitebottom farm in the stunning countryside in Compstall. Through a magical canopy of trees, past lakes with waterfowl to greet you and with a breathtaking gorge welcoming you at the entrance, and that's when the special weekend adventures really begin.
Check out our top 5 acts of Moovin festival below!
2manyDJs
Steven and David Dewaele are the heroes behind the Belgian duo 2ManyDJs. If you want to listen to something truly eclectic, then going to these guys slot is a must! They will take you on a journey like no one else. Not only is their record collection enormous but their abilities to tell a narrative and build a story out of records are incredible. 2ManyDJs are inspired by the philosophy of one Grandmaster Flash so their approach to mixing is to cut and combine together the best bits of funky tracks. If you don't believe in the categorisation of music intro genres then Steven and David are the guys that you will click with while dancing to their beats on the dancefloor.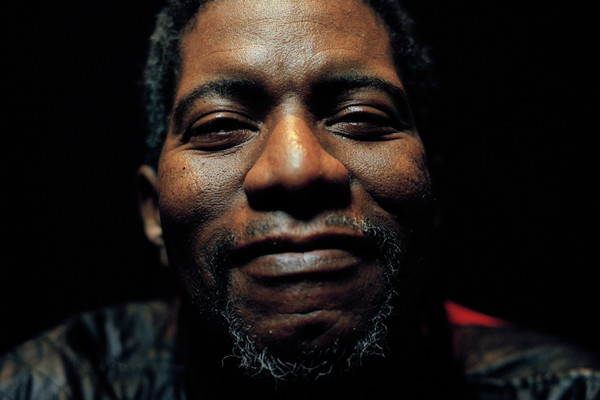 Marshall Jefferson
The Father of House Music! Marshall Jefferson does not need a big introduction. The Chicago deep house producer will definitely make you Move Your Body like no one else will. The DJ and producer has been a significant player in house and acid house's music evolution. He knows his grooves and will surely connect emotionally and physically with the people on the dancefloor.
Soul II Soul
Established in 1988, the group always know how to take us 'Back to Life'. Having won two Grammy Awards, Soul II Soul are among the British finest in soul, dance, R&B, rap and reggae. For the man who considers himself as a "pleasure giver", it's paramount to Jazzie to remain a part of the club scene. "Being a sound system is very important to me, I still DJ in clubs. And the label is run like a sound system. It's all exactly the same as before, except that the times have changed. Technically we are still a sound system. The singers and artists are our MCs, and instead of mix tapes we now make records and CDs."
Inner City

Detroit house music pioneers Inner City are also performing with a full Iive band, commemorating 30 years and sure to guarantee some "Big Fun". More than thirty years later, the electronic music group is still amazing us every time they perform live, there is also a sense of family vibe. In 2017, Danitez, the son of Kevin joined the collective which turns a new page for the group.
Nightmares on Wax
Sundrenched dubbed out soul. George Evelyn also known as Nightmares on Wax created some defining moments in the 90's. However, this is not where his success ends. NoW is the iconic act to deliver the best chill out, ambient and down tempo. His brand of electronic music is clear, minimalist rhythms, signature blues and the synthesis of chilled dub, trippy hip-hop and some Baleriac melodies. If you want to feel some warmth and positivity, make sure you don't miss this one!
Moovin Festival "Early Bird" Weekend Tickets starting at just £85 on sale Friday 22nd Feb 
www.moovinfestival.com
Whilst the line ups are big the capacity is purposely limited its something the promoters continue to believe in as to keep it friendly. This results in a compact and personal festival that is still raw and independent round the edges but all done with real love and care. This intimate affair has a counter cultural feel and a devotion to booking the freshest acts, as well as surprisingly big names for a festival of it size. It offers a laid back way to see or if you feel like it get up close and personal with your favourite acts, as well as discovering a diverse array of quirky bands, local talent, drumming outfits and deep digging DJs from across the musical spectrum. With walk about performers, fire shows, morning gong baths and yoga classes and a refreshing attention to details only touching the surface, there is a a whole lot more to explore and a unique free spirited vibe at this party that you just cant quite put your finger on. Moovin Festival really is like no udder !
I've been at Moovin Festival from its inception in one way or another and it's great to see how its grown and still maintained a certain vibe that's something very very special. 808 closed the barn stage in 2017 and was by far one of our highlights of the year." ANDY BARKER 808 STATE
While Movie 2019 will be the biggest yet in terms of headliners and weekend experiences, the personal feel is retained once again so for more adventures in the fields than ever before, make sure you head on down.
Moovin Festival "Early Bird" Weekend Tickets starting at just £85 on sale Friday 22nd Feb www.moovinfestival.com
Moooooooooo