The latest release on Superordinate Music finds the label showcasing the third instalment of its 'Dark Trax' series.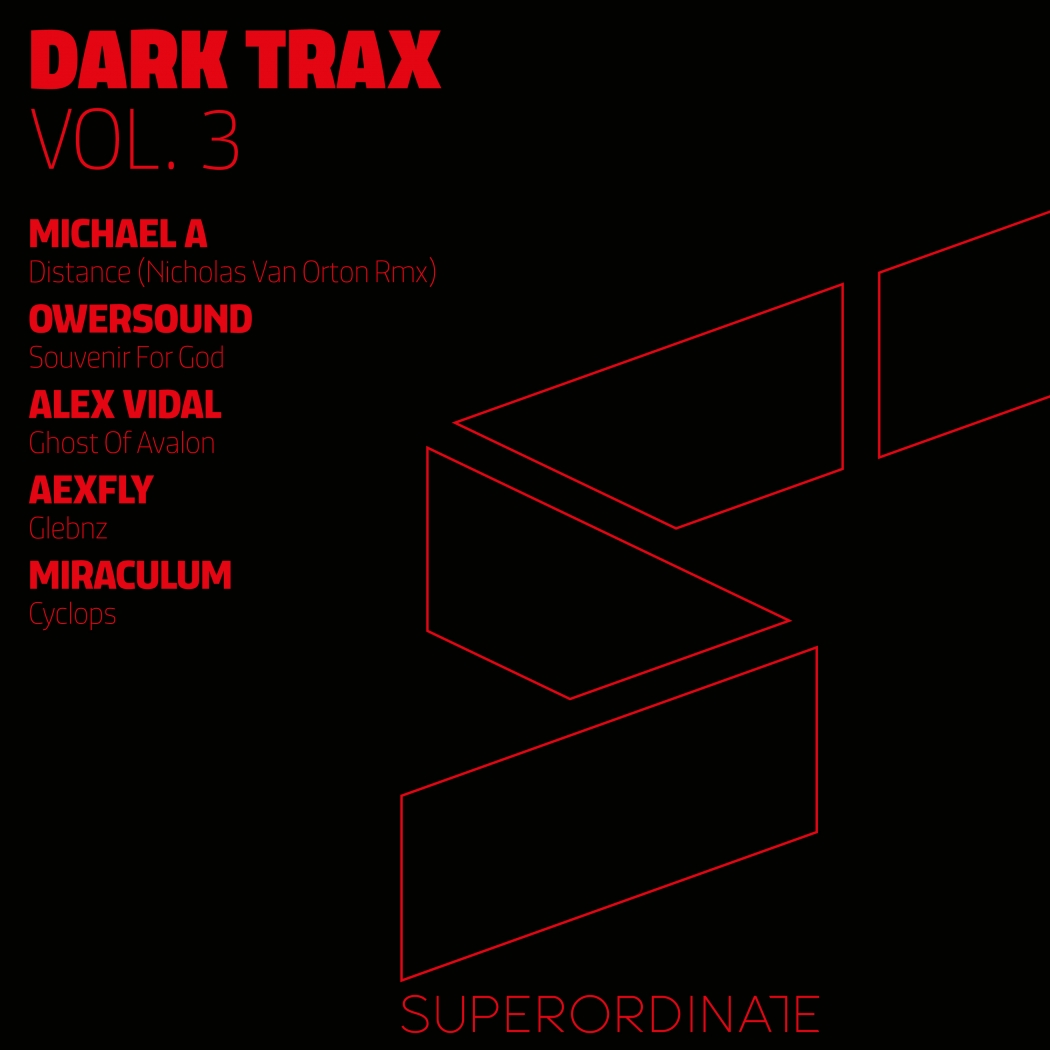 The second volume released in early July included music from the likes of Stas Drive, Robert R. Hardy and Loquai. Now as the summer is slowly winding down Superordinate presents Volume 3 in the series with two brand new cuts from Owersound and Aexfly.
First up is Owersound who is making his Superordinate debut. At one time recording under the name Arthur Minnahmetov the Russian artist has explored various styles of progressive house since adopting the new Owersound moniker in November of 2015. At times melodic and others more intensively dark Arthur has built a solid discography under the new alias with releases on Dopamine Music, Juicebox Music and Northern Lights. Here he presents his latest studio creation entitled 'Souvenir For God' which showcases his moody progressive sound perfectly. Beginning with a deep and engaging groove the track flows through a variety of subtle but poignant motifs. Bubbly synths sweep through the framework adding moments of brightness while vocal based tones and processed pianos add further intrigue. The main break presents perhaps the biggest highlight, getting stripped to its core before lonely metallics bring more emotion ultimately setting up a great conclusion.
The second and final selection is provided by Aexfly who is making his second appearance on Superordinate. The Russian artist made his first appearance on the UK imprint in July of this year with a contribution to the second volume in the 'Dark Trax' series. Also owning releases on Clinique Recordings, Electronic Tree and Soundteller Aexfly now returns to Superordinate with the deep and growling 'Glebnz'. Following a DJ friendly intro alien-like tones and trippy effects sweep through framework before a massive bass line drops. Big, full and powerful it pushes the journey forward as warm pads and fiery stabs add further intrigue. A stripped down section allows the great design to breathe and ultimately carries the piece into a short, desolate break; before the mammoth groove drops for a huge moment. Should be one the old school lovers enjoy and likely on of Aexfly's biggest tracks to date. Another great installment in Superordinate's 'Dark Trax' series, don't miss it.