The latest release on Abstract Space's new 'Tech' division welcomes Daniel De Roma to the label for his debut EP.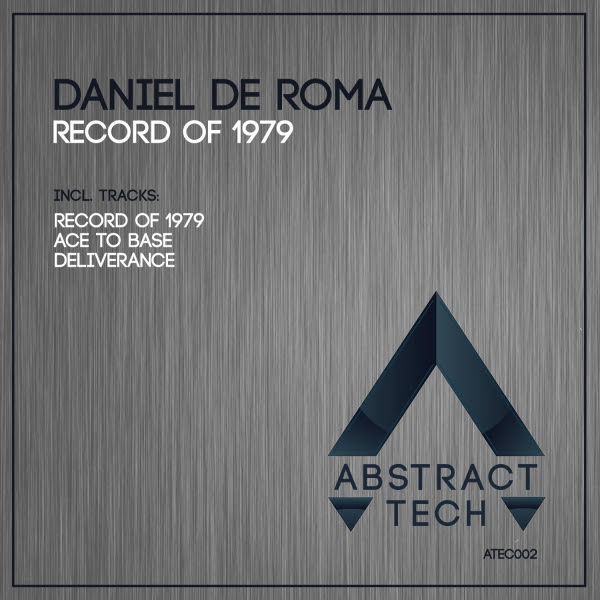 Hailing from Bulgaria with 20 years involved in electronic music Daniel brings a fresh sound to his productions. His past releases on Secret Jams Records have fused a hybrid of deep house and dubby techno which has excited the electronic music underground. Now for his Abstract Tech debut Daniel presents his strongest material to date with his 'Record of 79' EP.
The release begins with the title track and finds Daniel crafting a techno inspired piece with haunting vocal elements and a swing heavy groove. Backed by tough beats it's rugged appeal is immediately evident. Waning vocals and wispy accents soon adorn the framework as waves of metallic percussion drive the piece forward. It's acidic bass line has a wonderful roll which carries it into a break filled with dramatic tension. As the vocal elements pierce the air the percussive narrative initiates a methodical build with a rush of white noise, ultimately making for a great dance floor moment. 
The EP's second cut 'Ace to Base' comes with similar design qualities and a smooth hypnotic drawl. The indistinct vocal loops and scattered claps along with a mesmerizing backdrop make for a great journey. Rough stabs accent the groove nicely and make for several dynamic moments while a methodical build out of main break ultimately seals it's brilliance.
The EP concludes with the clever beat layering of 'Deliverance'. It's dark undertone immediately grabs your attention and again an array of tough granular hits makes for a myriad of big moments. It comes in as the most emotive piece on the EP with a slow methodical build as smooth chord changes and a transition of quirky hooks lock the groove down a notch further. Definitely the most unique piece on the EP for me and probably the one with the best dance floor sensibility as well. It rounds out three excellent tracks from Daniel and a great release on Abstract Tech who are starting to make noise in the underground just like their affiliates Abstract Space and Aethereal. Don't miss it.