DJ Sneak speaks from the heart, pulls no punches and is no stranger to controversy. We tackle him head on.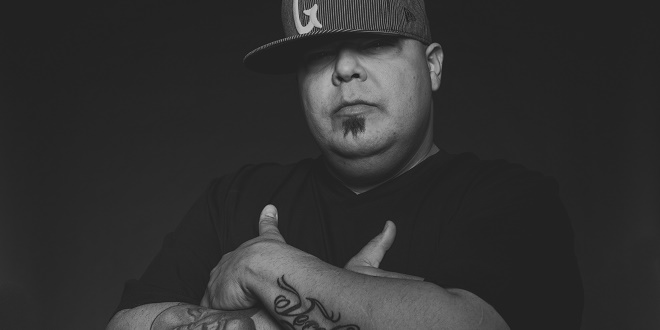 Cool to have you with us Sneak. Your tour schedule is off the chain at the moment. We read you'd played 9 gigs in a week recently.  Where are some of the hottest and happening dance floors for you in the world right now?
That's always been Europe, the festivals are well on their way and there are lots of them that will have me come drop the beats. As I am now based in Ibiza for the summer, I find this place can create some of the best vibes, still loving to play at Sankeys Ibiza, super cool spot.
Tell us what your new Moody Warehouse project is all about? What's coming up?
Well this is a selection of tracks that I had put together in different moods > lots of cool stuff came out musically so I decided to release them as a 2ble Ep. Dirty, nasty, moody warehouse House music is what we all need.
We saw you ranting about the state Ibiza's club scene this week stating that it was now "just left over shite parties with no concept no originality or any art form" and sending your love Mike & Claire Saunders from Manumission, asking them to bring it back. Tell us why you feel that way.
Why is everything a rant? It's really just sharing a memory, an opinion of how I remember things being. Ibiza was a very special place in club culture, there was something magical about the experience of clubbing, it had madness, mystery as well as an amazing sense of humor, now it's become a major player in the exploitation of EDM acts and the stupid people who pay to see that crap. The events on the island need more people with vision and motivation to create a great party atmosphere without being solely dependent on big name bullshit DJ's, CO2 and confetti. The love for music and that mystical creativity is still here, the Ibiza clubs need to stand up higher than the EDM and get back to delivering what this island has always been known for. Leave the cake throwing and other ridiculous bullshit for somewhere else!
How does the scene differ to ten years ago? Can we be doing better?
Let's go back even further, 15-16 years ago, Parties were RAVES, these parties happened by the brainstorm of a few visionaries that said we can do a huge party in the woods and rave like crazy kids without the BS that these new kids gotta deal with. The parties were organic and very last minute, if I didn't see a promoter or partner getting like 15 calls in a 4 mins span, and he was too relaxed, I often knew there was issues before he explained his excuse. Now it's all Corporate Events with ridiculously high ticket prices for some FAKE acts of stage lipsynking like Britney Spears at the Grammies. Times have changed and the happy meal is more popular than the real meal.
What's your mission? What's keeping you fighting?
I keep going because I have passion for what I do, I mean everything, from making music, playing live, remixing, writing on collabs, it's a huge part of me and I won't give up, I'm someone who keeps pushing on.
You're one of the few out there that likes to keep it pure. Are there any Ableton or laptop Djs out there that you either rate or respect?
Let's get something straight, I don't hate laptops or technology, that's not my fight, what I hate is how these things make people incredibly lazy. I understand we need to embrace technology and what is available but that doesn't mean people should just take the easy way out. Work hard, be creative, challenge yourself, put in the hours, use the tools out there but don't let them do everything for you. What I hate is lazy ass fools who just came up yesterday acting like everyone needs to respect them for what they do, or shall I say, what their computers and fancy toys are doing. Please, I ain't got time for that bullshit and I won't put up with it.
What do real Djs bring differently to a crowd? Do you think they deserve to get paid more than a laptop DJ at festivals? Should greater effort be better rewarded?
Real DJs create a vibe as soon as they get on, no matter the situation, fear is your enemy, you just gotta jump in & give it your all like you would in a crowd that loves you and knows your sound. I have seen a few DJ's who can do this, most cannot at all so they use the confetti and co2 and extra shit to get people's attention cause the music is not doing it. Whether DJs are playing good music or not, people will never be paid fairly, no matter what they do, it's just how this world seems to work.
Who is or was your all time favourite Dj and why?
My Favourite DJ right now is Doc Martin from Los Angeles. I have a top 5 and he's moved up to first now, this man is the purest DJ I have ever met, a very good friend and often a partner in crime on the road, we handled some of the best Raves in the 90's blasting from USA through Europe and England where we were running some serious events. Doc is passionate like me, this is why he's on top of my list. His mixing skills, his selection of music and just pure knowledge of the DJ craft, he's a master Jedi. Respect.
It's a standard question and everybody asks it, but it's pretty important that your fans to know the artists you're digging at the moment and give some love back to the people who are bringing it. So who are those people?
Right now for me it's Tripmastaz, Ramon Tapia, Paolo Rocco, Jesse Perez, Harry Romero, Riki Inocente, just to drop a few names. They are all on rotation in my sets.
We remember about the episode with Circus Liverpool when you told them to pack it in. We saw you getting lots of grief from their supporters and that you dished a fair bit back. Are you at peace with Yousef and the Circus crowd now? Was this just banter for you? Do you ever regret that episode? What do you have to say to the people of Liverpool who may not have forgiven you?
Yeah well, I don't owe anybody an apology, nor do I regret anything I said, people have opinions and I have mine, it's as simple as that. I'm cool with Yousef, I have decided never to play for Circus but that is a business decision, no hard feelings. My real friends from Liverpool understand that I did not attack Liverpool, it was a situation I was in and they all made it a big deal cause thats just the way it is.
You're a straight up guy so i'll ask you a straight up question. Does drama play a part in your marketing strategy to stay relevant in today's scene? Or is honesty, truth and integrity more important to you, than kissing someone's ass just to win favour?
Great Question, I do not create drama for hits or likes, I don't buy that shit and certainly don't go out of my way to make those stupid numbers grow. Sure I'm online and part of this social media world cause that's the space we live in now, but I don't let this be my life. I've always been someone who speaks my mind whether people like it or not, and now I sometimes get to do it online, big deal, it's just me sharing my opinions, take it or leave it, it's all good with me. I'd rather be a lone soldier with my opinions than live my life ass kissing to get where I'm going. This whole idea that the success of your career should be based on the ball washing you're doing at an after party, or on your fake online numbers is complete bullshit and a very sad state. People are really lost with it all at the moment. It's like people live their lives to just be a vehicle of how they will be portrayed online. Fuck the fake, the phones and the instagrams, put that shit down and let loose like no one is watching, people need to do that more often, for real. I often think to myself how much will be enough before it finally crashes, but it still seems to be the way things are. I try my best to live my life knowing that truth, integrity, talent, real feelings, real love, passion and the great gift that GOD has given us is truly what it's all about.
DJ Sneak's Moody Warehouse Vol. 1 is out now, with Volume 2 released on Beatport promo on August 18th / full release September 1st 2014 on Magnetic Recordings.
Sneak's Summer gig season is already in full swing, having rocked Glastonbury, ANTS (Ibiza), Found Festival, Movement and Sonar, among many highlights. Sneak is also playing a series of dates in Ibiza, including Tribal Sessions at Sankeys, Insane at Pacha, along with some special dates including Pete Tong at Ushuaia with Snoop Dogg and the closing party with Carl Cox at Space. Please find below full details of where you can catch him this season:
Fri Jul 11: Insane at Pacha, Ibiza, Spain
Sat Jul 12: Hund at Corte Giustignani, Vicenza, Italy
Sun Jul 20: [b2b Mark Farina] Tomorrowland, Boom, Belgium
Wed Jul 23: Tribal Sessions at Sankeys, Ibiza, Spain
Sun Jul 27: Gringos at Marrakesh, Rabat, Malta
Thu Jul 31: Desigual at Coconuts, Rimini, Italy
Sat Aug 2: Heinz Gaul, Cologne, Germany
Fri Aug 8: Insane at Pacha, Ibiza, Spain
Sat Aug 9: Summer In The City, London, UK
Sun Aug 10: Ibiza Club Socia, Palma De Mallorca, Spain
Fri Aug 15: [w Snoop Dogg] Pete Tong @ Ushuaia, Ibiza, Spain
Sat Aug 16: Sunwaves Festival, Mamaia, Romania
Wed Aug 20: Tribal Sessions at Sankeys, Ibiza, Spain
Tue Aug 26: Creche at Gatecrasher, Ibiza, Spain
Wed Sept 3: Tribal Sessions at Sankeys, Ibiza, Spain
Sat Sept 6: Monokultur, Bern, Switzerland
Fri Sept 12: Insane at Pacha, Ibiza, Spain
Tue Sept 23: [Closing Party] Carl Cox The Revolution at Space, Ibiza, Spain
Sat Oct 4: Sankeys, Manchester, UK