The emerging label "Nighcolours" delivers a quality exhibit from artist "Luminer".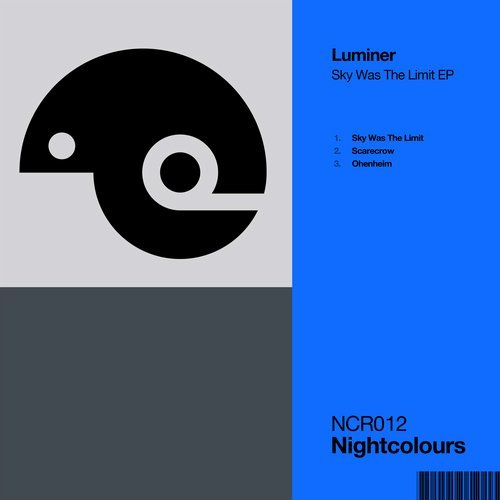 Every now and then a label or artist draws your attention and prompts you to go search and find out more, and this was definitely the case with this release
I wasn't over familiar with "Nighcolours" as a label albeit I have heard previous works from "Luminér". I was initially dawn to the artwork from the label as it was featured on a Beatport new arrivals e-mail we all often receive. So why the artwork? Well in my eyes it has that kind of 90's techno feel about it and a bit reminiscent of the great "R&S Records", this prompted me to go listen and I wasn't disappointed.
So here's a quick run down of what I know about the label – It was born last year, run buy owners "Chris Forshaw & Javier Orduna", you can find artist such as "Paul Nolan" featured there and it's a sister label in affect to the more expansive "New Violence Records".
"Luminér" are the Italian production duo of "Andrea Martello and Giulio Spagnuolo" from "Turin" and an artist I've been becoming familiar for a while. They seem to have a great cross-merged blend of deep house / techno to their sound and its always delivered at a high standard. If you're not familiar with "Luminér" jump on Beatport or their soundcloud page and you will find some quality varied tracks on "Nightcolours" as well as other labels.
Ok listening to the Ep we have three tracks to check out with "Sky Was The Limit" as the starting point. This is quite a deep infectious progressive esque type work with some deep moody house chords in the mix. It features a neat acidic-fuelled breakdown that's quite hypnotic before building back into what is quite an over all hypnotic feel about it.

Next is "scarecrow" which starts off in classic techno fashion with reversed techy type chords. It's got a nice warm sonic soundscape the track that draws you in the more you listen whilst percussive elements keep the groove moving along. Subtle padded chords are introduced emphasizing its deep hypnotic feel.
Last on the playlist is the excellent "Ohenheim" which has a similarity's to the previous track with a reversed type techno chord featured, but is more energetic. Its got nice tech house chords embedded in the mix that really provides an intoxicating absorbent overture and keeps you locked in throughout.
A fantastic release on the deeper side of House / Techno from a quality label definitely worth your attention.
Review by Blue Amazon – Rated 8/10