The 67th release on Flow Vinyl welcomes Manuel Sofia back to the label for a brand new single.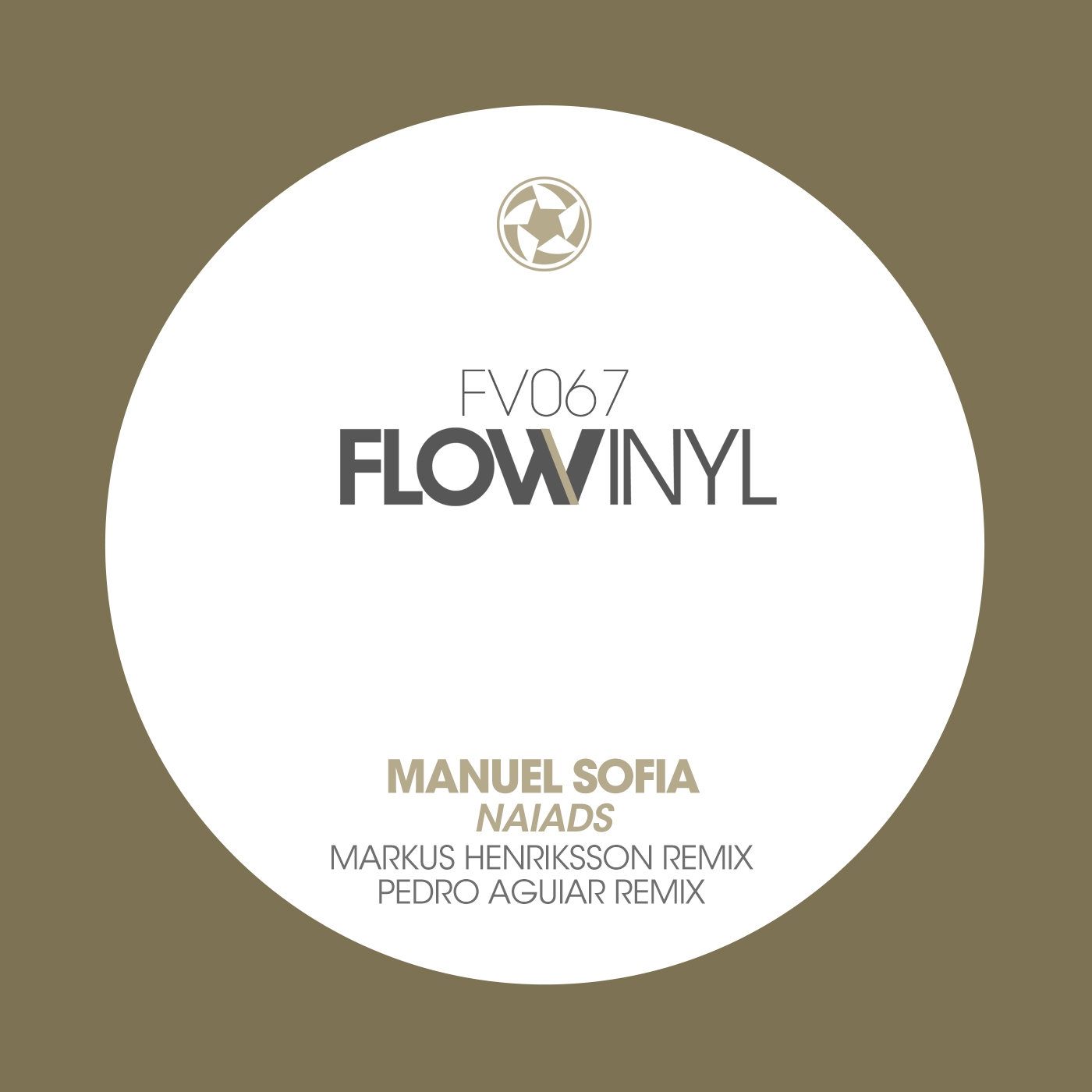 For me the Argentinean producer etched his place in electronic music history with 'An Endless Forest'. Released in 2010 on Hernan Cattaneo's Sudbeat Music, the track was a master class in emotive melody and easily one of the year's best releases. It's hard to believe over five years have passed since that time and productions from Manuel have been relatively scarce ever since, although he has popped up on Sudbeat a few additional times as well as his own Noizen imprint. Having previously remixed OMB's 'Tsunami EP' for Flow, here Manuel presents his first single for the label entitled 'Naiads' alongside remixes from Markus Henriksson and Pedro Aguiar.
The original mix leads the release off and finds Manuel going deeper and more mystical sounding than we've heard in the past, and the results are exceptional. Rough beats and trails of sonic decay make for an enticing and DJ friendly intro before a short drop introduces the onset of an acid motif. Glacial textures slowly surround the dubby framework creating a mysterious and deeply engaging vibe. As a light tonal theme enhances the cadence the main break is initiated. Expertly crafted by Manuel, the second act is brief and builds tension with sheets of white noise and subtle modulation on the acid line. It makes for a great moment and sets up a third act which furthers the acid narrative and adds more textural tension. Although stylistically completely different, this might be Manuel's best production since 'An Endless Forest', it really hits the spot for me and it's one that I'll be listening to a lot through the winter season.
The two aforementioned remixes included on the release also take the track to new and inspired places making for a really well rounded EP. First up Markus Henriksson makes his label debut and gives the track a special touch, which comes in just as brilliant as his collaborative work with Sebastian Mullaert on Minilogue. With a markedly upped tempo and radical groove reshape, Markus builds another unique and unpredictable sonic storyboard. Highlighted by quirky electronics and a mesmerizing drawl, the 10 minute running time blows by quickly and you're left wishing that it just keep going and going honestly. Brilliant remix from Markus and one I'm sure you'll be hearing a lot in the coming months. 
Closing the release out is Pedro Aguiar who is making his fourth appearance on the label. The Portuguese producer has been one of Flow Vinyl's core artists over the last 3 years having delivered a single and two EPs, all of which sit as some of the labels best ever releases. Here we see him in a remixer role for the first time and one which closely follows an excellent interpretation of Simon Doty on the newly formed Rhetorical Music imprint. On 'Naiads' we see Pedro pulling things back even further and venturing into late night, wistful territory. Anchored by an acidic groove, it's the uniqueness of design which is really striking here. Pristinely tailored electronics, aquatic themed motifs and a lazy, back room groove all come together for a smooth and magical ride. There's a contemplative sense emanating from the piece, which Pedro let's breathe and work its magic without any obtuse moments along the way. Seems like the perfect way to close out one of Flow Vinyl's best ever releases. Highly Recommended.