With Christopher Ivor having new music out this week on Manual Music we catch up with him for the latest episode of 12 Questions.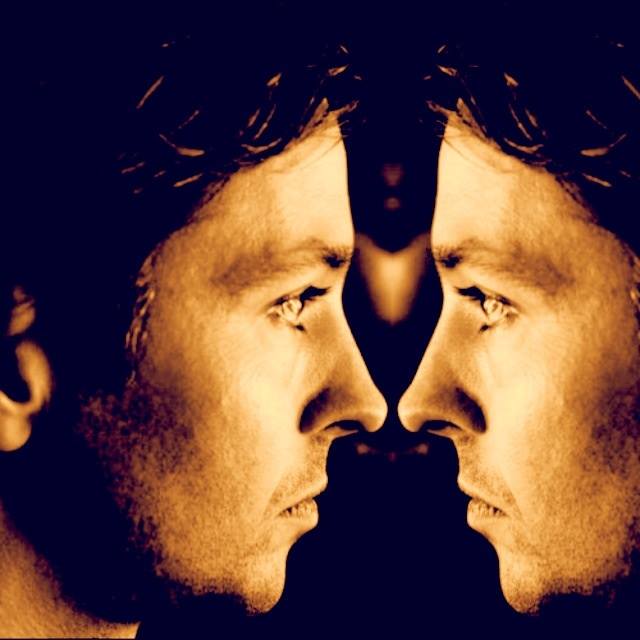 1. How old are you, where are you living and how long have you been producing and Djing?
I'm 39 and a half 😉 living in Amsterdam and have been Djing since I was 13 or so, and producing since I was 17 I guess.
2. Where do your musical roots lie, what are your first memories of electronic music and when did you know you wanted to pursue it seriously? Are there any particular productions or artists from the past that really made you think to yourself 'this is what I want to do."
My father got me, my brother and sisters into music through his record collection and by making mix tapes for us. Ranging from punk, blues, rock 'n roll, reggae, irish, synth-pop, new wave, you name it. I was always recording stuff of the radio and yeah, the electronic synth based tunes at the time really stood out to me. I'm talking about Kraftwerk, Depeche Mode, Yazoo, FGTH, early Pet Shop Boys, those kind of bands. It was in the early 90's when I heard stuff by Hardfloor, Cosmic Baby, Pete Namlook and the Prodigy for example that I really got interested how the music was actually being made. MTV's Partyzone was a very big influence also.
3. How difficult was learning to produce for you in the beginning? Did you take any Audio Engineering programs or production courses to help you out or are you pretty much self taught? And did anyone give any advice early on that really helped?
My brother and I spent a lot of time in our friend's (Wandrex) bedroom studio messing about with a Groovebox and an Akai sampler, this obviously got me hooked. I bought a Roland Groovebox for myself which initially made producing quite easy, I was able to get my ideas down quickly, and I was also able to play the tracks live. So I'm self taught in a way, not the quickest path to get high-end results, but for me always very enjoyable and creative. Wandrex helped me a lot showing us how the early version of Cubase worked with external hardware and with the overall studio set-up.
4. What parts of the production process do you find the most difficult and what comes easiest for you? When you do hit a creative block what helps you through it?
The creative part of production has always been the easiest, or maybe the most natural. My audio engineering skills are still not where I would like them be. Doing a mix-down or mastering a track is still very challenging, and so it should be, so still lots to learn there. I don't really suffer from creative block, but it's good to take a healthy break to refresh yourself. To be honest I actually have a performance 'block' at the moment, I'm still trying to figure out the best way to translate my studio productions to a stage environment. I don't really want to do the standard 'Djing my own tracks' thing, maybe something a bit more challenging and risky.
5. What's a normal day like for you? Do you have a job outside of electronic music? And what do you like to do when you're not working on music?
Up at nine, feed the cat, coffee, breakfast and make music. If needed I'll do some extra work being creative as a cook, I love good food 🙂 I also like to read a lot and go jogging, gotta keep fit these days 🙂 I used to organize various events but that took too much time away from being creative.
6. Apart from electronic music what other genres do you listen to and who are your favourite artists outside of electronic? and do these genres or artists have a direct effect on your own productions?
I've been listening to folk singer Jim White a lot recently, he's a master at the art of storytelling. Storytelling is vital to me when listening and making music, for me the story or the journey is the soul of any good song.
7. What was the first and last physical (CD, Vinyl, Cassette etc)  piece of music you bought?
Two of the first records I was given by my father were Marrs 'Pump Up The Volume' and 'Beat Dis' by Bomb The Bass. I still play them to this day. Speaking of storytelling, the most recent record I ordered was from my friends over at Chapter 24 Records, Masaya's EP 'Flow Of Tears', once again great music and worth a mention is the iconic artwork by the label's artist Simon Vaeth.
8. Tell us something about yourself that might surprise people?
I sometimes do tarot readings for my friends and I keep a dream diary.
9. Which producers in your opinion get consistently overlooked?
Difficult question to be honest. But that's actually what I love about Manual Music and their sub-labels. Any 'overlooked' producer will still get his or her music released if it's up to scratch. I really respect that. It's about the quality and feeling, not about how many Facebook likes you have got on your artist page. So if you want to discover some great new music I would check out their releases.
10. Which producers consistently inspire you? And where else does your inspiration come from?
So many.. but Max Cooper is an example for anybody trying to get that balance between composition and the technical side of things, he's really quite advanced I my book. Patrick Chardronnet's sound really appeals to me also..and Burial because Burial is Burial.
11. There are countless producers out there trying to find their way and create their own unique sound, what advice do you have for them?
Not to sound too 'out there' but in 2006 I had a very vivid dream in which my future self came to me and described in exact detail what my signature sound should sound like (I think I had been watching The Mighty Boosh). In 2012 I finally realized that dream with my first track being put out on Comport Records. So basically you have to listen to yourself and don't ever make music for somebody else to like. You should always rely on your own judgement and taste.
12. If the final DJ/live set of your career was next week what would your last track be?
Impossible to answer really. 'Prophet' by Sequential (Pete Namlook RIP) from 1992 on Rising High Records, I am still in love with those chords and voice aaahs…and then, at the end quickly flip over the record to play the Dune Mix the other side 😉 – classic!
Christopher has new music out now on Manual Music's 'Manualism 10.0' collection, you can purchase the release: here