With Forniva having new music out now on MNL we catch up with him for the latest episode of 12 Questions.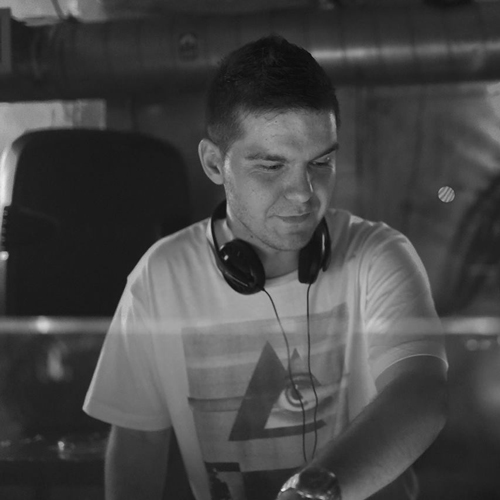 1. How old are you, where are you living and how long have you been producing and Djing?
Im 26 years old, i live in Sarajevo (Bosnia & Herzegovina). I started producing in 2003 on FL studio and Proppelerhads Reason, four years after that i had my first gig as a DJ.
2. Where do your musical roots lie, what are your first memories of electronic music and when did you know you wanted to pursue it seriously? Are there any particular productions or artists from the past that really made you think to yourself 'this is what I want to do."
My first connection with electronic music was through the compilation cd's such as tunnel trance, dj networx and similar, so it was mainly trance music. Biggest influence on me had Chicane with ''Offshore'' track, when i heard it i decided i am gonna make music too.
3. How difficult was learning to produce for you in the beginning? Did you take any Audio Engineering programs or production courses to help you out or are you pretty much self taught? And did anyone give any advice early on that really helped?
It was quite difficult in the beginning, i had some knowledge because i went to music school also but nothing in audio engineering. Now i am student of Academy of preforming arts in Sarajevo on Audio Visual directing and Sound Design.
4. What parts of the production process do you find the most difficult and what comes easiest for you? When you do hit a creative block what helps you through it?
Before the most difficult part was arrangement and i solved it when i made a pattern of arranging. Easiest part for me is working on melody and harmony, when i hit a creative block i take a break from producing and listen other genres of music, sometimes silence helps too.
5. What's a normal day like for you? Do you have a job outside of electronic music? And what do you like to do when you're not working on music?
I work as event planning manager in Silver & Smoke Club in Sarajevo where i am a resident dj also i work as a&r for Mirabilis records, so beside electronic music there is always something connected with it. I like doing design of artworks when i'm not working on music, as long it is creative work i like it.
6. Apart from electronic music what other genres do you listen to and who are your favourite artists outside of electronic? and do these genres or artists have a direct effect on your own productions?
I like movie soundtracks and i listen them a lot, also i like alternative and hip hop instrumentals from 90s some of the producers that are my favourite are: Franck Pourcel, Francis Lai, John Barry, RJD2, Pete Rock, Alchemist, DJ Premier ,The Streets, Bonobo and more. They all had some influence on my work.
7. What was the first and last physical (CD, Vinyl, Cassette etc) piece of music you bought?
The first CD was ''Energy 52 – Café Del Mar & Delegate – Want you to stay'' it was double CD haha, the last CD i bought was some compilation of movie soundtracks im not sure what was name of it.
8. Tell us something about yourself that might surprise people?
I can play any melody on piano i hear without notes nevermind what's genre of music.
9. Which producers in your opinion get consistently overlooked?
I really like Desaturate (Progress Inn) i think he is amazing but don't get that much attention. There is a bunch of people winch are amazing producers but somehow they don't end up being followed as some others which aren't even close to them, but they have better PR.
10. Which producers consistently inspire you? And where else does your inspiration come from?
I try to get inspiration from life on daily basis,so its mainly emotions and connection with people wich are a trigger for me. I really like Matan Caspi i can say he is big inspiration in last few years.
11. There are countless producers out there trying to find their way and create their own unique sound, what advice do you have for them?
My advice is simple, follow yourself don't try to copy anyone because that's obvious.Take a risk and make something what you really like, if it's honest it will find a way to the crowds.
12. If the final DJ/live set of your career was next week what would your last track be?
Tiga & Audion – Let's go dancing (Solomun Remix)
'Altum' is out now on MNL, you can purchase the release: here