When you think of Vegas, you think of luxury. Sin City has officially become the capital of glitz and glamour and excess!
Las Vegas was born out of pretty modest origins. Initially nothing but extensive barren land with patches of green areas, that farmers would cultivated. The first casino opened in 1905 and paved the way. Today, the Las Vegas strip is lined with the grandest casinos and resorts that the world has ever seen. But even this, just like Vegas' origins, was achieved through adversity.
Due to Vegas' initial success, New Jersey's Atlantic City opened up its own string of casinos in 1976 in hopes of establishing another gambling mecca to rival Vegas. In response, Vegas quickly pivoted and started building bigger. When the 1990s started rolling in, mega-resorts such as the Mirage, the Excalibur, Luxor, and the MGM Grand were now the biggest attractions in town. This era pretty much established the Vegas that we know and love today. But this wasn't the end of Vegas' problems.
The 2000s brought its own issues that Vegas had to overcome — one of the biggest being, Macau. Macau's casino industry started to boom in the 2000s, its revenues beating Las Vegas back in 2006, when it hit a staggering £5.7 billion.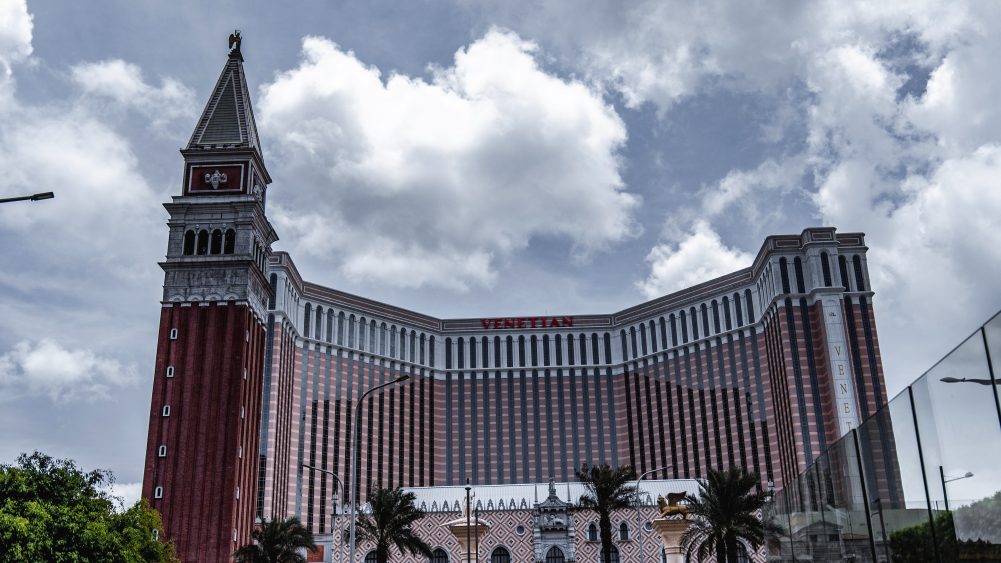 Other threats such as the booming online gambling industry, which has been on the rise since the year 2011, has forced Vegas to reconsider its approach. A report by Morgan Stanley details that worldwide online gambling revenues are expected to reach £63.6 billion by 2022, which is almost a 50% increase from what it was back in 2016. The rapid rise of the online gambling market is due to advances in technology, with developers making them feel as close to the real thing as possible. partypoker notes how online tournaments have similar mechanics to traditional games, with the difference being more people can participate from all over the globe. This results in bigger prize pools, longer games, and generally more excitement around big online events. These factors posed a significant threat to the thriving gaming industry in Vegas at the time. So how did Vegas approach this problem? They built bigger in ways that online casinos couldn't.
"We learned a long time ago that in order to continue to attract people from around the world, we have to provide things that are hard to find anywhere else," says Jim Murren, chief executive of MGM Resorts International. Just as it built the super resorts in response to Atlantic City, Vegas built super clubs to breathe life into the Strip.
Vegas made their nightlife scene an exclusive experience to those who visited the city. After all, where else in the world would you be able to find clubs the size of football fields? Indeed, while the super resorts of yore were quite impressive, the super clubs are what saved Las Vegas. A testament to this is a Forbes report revealing that 7 out of 10 of the highest-earning clubs in America are located in Las Vegas, the top two being XS and Hakkasan.
These, along with other huge Vegas venues, were known to bring in £73 million in annual revenue. The city was able to do so by fully buying into the burgeoning club culture. This meant paying the world's best DJs such as Tiesto, Calvin Harris, Swedish House Mafia, and Deadmau5 to either perform or be resident DJs at their clubs. To this day, Vegas still has a thriving club scene, even getting legends such as Junior Sanchez to play regularly at the various super clubs that litter the Strip. With the rise of online gambling and competition in the form of Macau and Atlantic City, Las Vegas has pivoted and has turned these clubs into quite the lucrative business. With around 50 super clubs under its belt, and with new ones popping up at an unprecedented rate, Las Vegas has all but ensured its success via its flourishing club scene.
Vegas has come a long way, but who knows what it'll be like in 50 years? All we know for sure is Vegas will be bigger — and continue building bigger — because that's just what it does.