Bart Skils is one of Holland's most respected and globally in demand DJ's.  His forward thinking, carefully programmed sets are cheered by techno lovers all over the world. We catch up with the Dutch legend who's on tour in Brazil!
Bart Skils, it's great to speak to you. For those who aren't aware, how would you define your sound?
Bart Skils: it's a rolling kind of groove techno. For me the groove is most important to keep the crowd going. I also like to build things up and create special emotion in my sets with deep dark melodies, basslines and good hooks.
Would you say you're more a producer or a DJ? Do you think it's possible to be both?
I think it's possible to be both but for me it started as a DJ. During my studies i started working in a record store in Amsterdam importing and selling techno labels from over the world. Meanwhile I started organizing my own events and playing at Awakenings. Then I got in to producing and made some releases on Mark Broom's label Pure Plastic, 2000 and One's 100% Pure and Christian Smith's Tronic. Since 2012 I've only been releasing on Drumcode besides some remixes on various other labels.
Which artist(s) have you followed since the beginning and are you still following today?
All artists who were there in the early days and are still upfront in the scene have their own unique trademark. Sven Vath for his charisma behind the booth, Jeff Mills for his eternal vision on techno, Ricardo Villalobos for his minimal stripped grooves and Adam Beyer for his endless passion for new contemporary techno in every set.
You're playing tonight B2B with Enrico Sanguilliano tonight on The Awakenings stage at Electronic Zoo. Looks like the Awakenings guys have truly gone global. How long have you been working with the team and what makes their parties so special?
I've known Rocco the owner of Awakenings since end of the 90's and played my first gig there in 2001.
Their venue "Gashouder" is the ultimate techno temple, the sound always spot on and the line ups amazing. For me, it's the strongest techno party brand in the world.
Your Summer Festival VOLTT has been praised by many as an absolute highlight of the year in Holland
The festival is on the last Saturday in August. It's great to be able to organize the programme and invite artists and friends I have a musical connection with.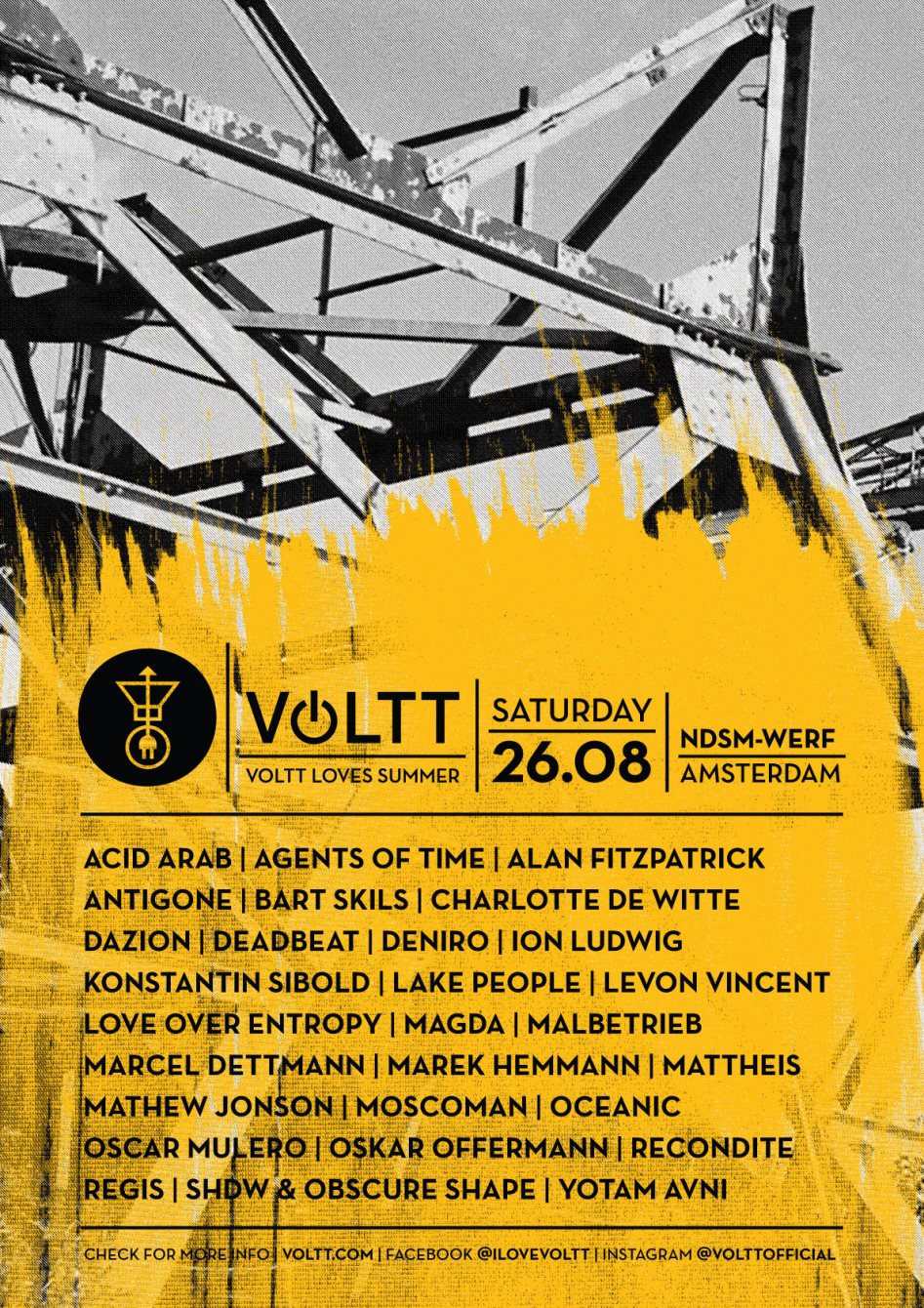 The venue is also amazing at an old shipyard in the center of Amsterdam. It's such a great industrial venue and the skyline of the city from the dock is one of the best view's in the city.
We spoke to Secret Cinema recently who was really vocal about the Dutch scene
Crowd wise we have a very nice developed scene in Holland but I think techno has become an international worldwide movement these days.
I'm based in Amsterdam but I'm playing different cities every week so I feel very European in a way and feel at home in all different cities around.
Elio Riso told us the techno scene has really taken off in Argentina
The scene in Argentina is also really great right now. I did a tour recently with 5 sold out shows there and they were fantastic. People go crazy on the dancefloor, stay until the last minute and live for techno and the dancefloor. All sets I did were 3-5 hours and people follow the whole story with full energy. So good!
DJ wise, what equipment are you using at the moment?
I use 3 CDJ 2000's, with a Xone 92 with a Boss DD-7 delay and RV-5 reverb to create extra effects when needed.
Have you tried Play Differently yet?
I've tried it but It's not really become the industry standard yet. I don't want to travel carrying a mixer around installing it before every show in a club or festival. When it will become an industry standard I might re-consider because it's a good mixer at the end.
Adam Beyer seems to hold a lot of respect for you. How did you two guys first meet?
We know each other since beginning through Awakenings since we both play there since the early days. I gave him a demo in 2012 and he decided that he wanted to release it. The relationship has just continued since then and always felt good.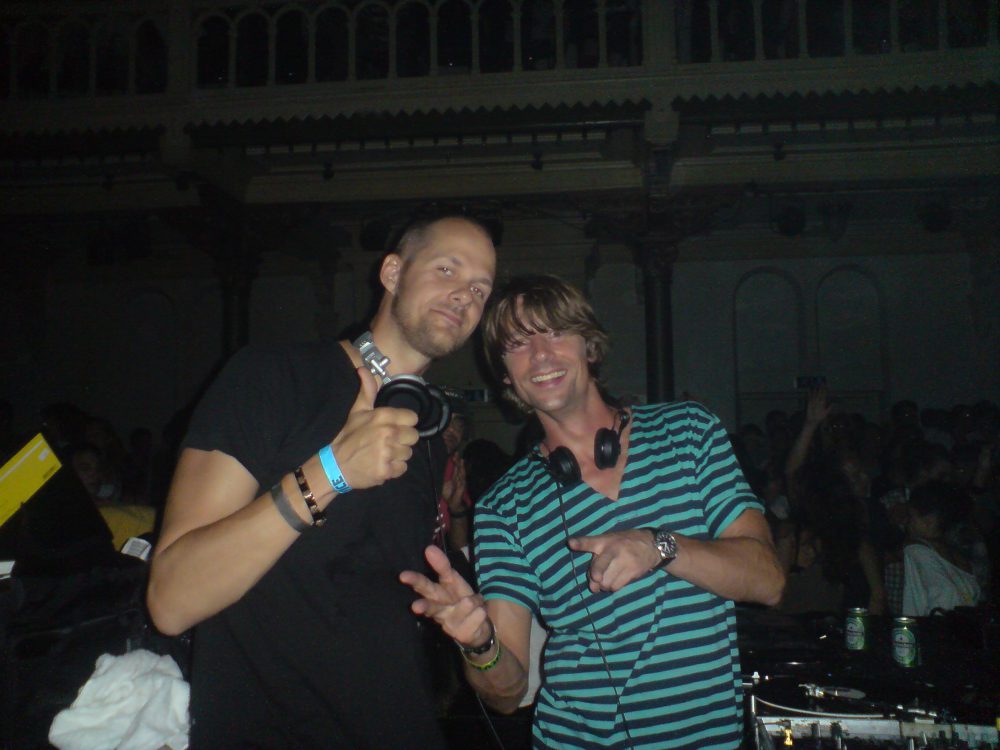 So Drumcode is your home?
Drumcode is like a family, so I decided it's the home I want.
I send all my tracks to Adam then we decide which will be released. I do one or two releases on Drumcode a year on average. Adam tests the music on his tours and knows exactly when to release things.
Can you give us the heads up on your next Drumcode release?
I recently moved house and rebuild my studio from scratch. A great project with sound design in the room and acoustic measurements. The first bunch of tracks from the new studio are finished and being roadtested, two of them stand out we believe so those will be saved for the upcoming EP.
Can you share your philosophy on making music? 
I make music to fit in my sets, so when I'm playing my sets every week I feel I want to make a track to build up the night for example. Good groove, no big breakdown etc. Or I feel I want to make a track for the end of my sets with a big melodic hook or intense breakdown. From that point of view I go in the studio and start making the track. In the weekend I test them and when the track feels right in the set it's done and ready to get mastered.
So do you feel like techno has conquered the world?
Techno has such a long history – since the harder sound end of the 90's to the minimalistic wave in the 2000's. Techno has now come to a point where anything is accepted in very broad range.
You can play deep and dubby beginning of the night and let the night evolve into the rolling grooves ending the night with a bang. I love that to play long sets with the whole spectrum. You can just go for it and lose yourself in the music. It's addictive and my biggest passion.