Gary Beck was thrust into the global spotlight after being selected by Richie Hawtin to feature on a newcomers LP back in 2008. 6 years later he's touring the world and has become one of the most respected names in techno.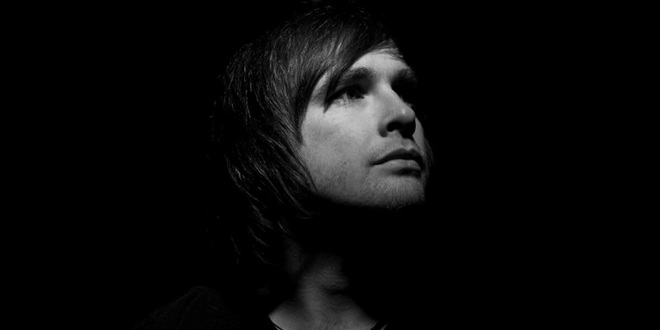 Hi Gary, it's good to chat with you.  In your early days you mentioned your desire to find your own sound that people could hear and immediately recognise your work. Do you think you have achieved this? How would you describe your sound?
Yes I think so, It took a long time to get the sound I wanted. I set out to achieve that rough , energetic sound in the tracks. Texture is something I find so important in the creation of a track. I don't like my music to sound clean and polished!
In the studio I read in the past you had a huge collection of analogue gear. Do you still use predominantly analogue equipment when writing your music or have you moved towards a software based setup that enables you to write whilst on the road? Is there anything (besides your Macbook) you won't leave home without?
I still use roughly the same set up from 8 years ago, So I haven't really moved forward in terms of new software or hardware. I enjoy the hands on approach very much. The only thing I have introduced into the studio recently is the iPad and a few Synth apps. I don't ever write music on the road though. I have my place where I feel comfortable and inspired so I prefer to use my travel time doing other things.
After a number of huge releases on labels like Minus, Drumcode, Soma, Cocoon, Saved (& well the list goes on and on) you decided to establish your own label Bek Audio. What was your motivation for starting the label? Is your philosophy the same as when you launched or has this evolved over time?
The idea initially was to create a label specifically for my own output. This started off as planned for the first few releases however the more people sent me music, the harder It was to keep to the plan. I was getting sent great music from friends and unsigned artists. So the direction of the label completely changed. I never thought when I started the label that guys like Dj Rush, Mark Broom, Slam, Speedy J, & Mr. G would be onboard! I'm extremely proud of how the label has developed over the last 5 years.
The techno scene is thriving, evolving and growing as a huge rate right now. Do you think this is a good thing for the scene as a whole? Is there going to be a time when it becomes too big or do you think it is strong enough to survive any challenge?
I think the Techno scene will survive through anything. It has such an incredible following so I can't see anything getting in the way of it.
You are rubbing shoulders with the biggest names around on a weekly basis. Are there any newer acts that have caught your attention recently? Who do you think is leading the new generation?
There are so many great new artists around just now. I'm receiving great music from all over the globe which is great for my DJ sets! At the moment I'm enjoying the sounds of guys like Miki Craven, Clouds and many more. Too many to mention!
What do you look for in a good track when preparing your DJ sets? Is there a certain sound or vibe you're really digging right now? What equipment are you using for your sets?
I'm always looking for music that has good energy, good texture, and is simple yet effective. I like music that sounds that little bit different from the rest. It's quite hard to describe exactly however it must grab me from the first beat.
Your Facebook page is filled with tales of your latest techno conquests, both gigs and releases, plus recently you posted a free track for your fans. Do you like being actively involved in your online presence? Do you take on board the feedback punters send through?
To be honest I'm not really active with social networking. I find it causes too many distractions. It's always lovely to read nice messages and comments from the fans however I prefer to spend as much of my time away from it as possible.
You are a talented musician whose skills reach far beyond techno including an ambient/downtempo alias under which you used to release music. Are there any plans for more releases under your Ruskin Franks moniker?
Unfortunately I don't have any plans yet to continue with it. It was something I started many years ago as an output of experimental/ambient music however I never found the time to follow through with it. Releasing music as Gary Beck was taking up all my time. Things change so you never know! There could be some Ruskin Franks stuff coming in the future.
You mentioned previously that your mother used to listen to dance music and had a bunch of tapes from the formative years of the scene. Does she come to any of your shows these days?
Yes this seems to be quite well known in the scene! She loves her dance music thats for sure! Unfortunately she doesn't attend the shows. She is really happy that websites such as Boiler Room and Be at TV came along. It just means she can kick back and take it all in from the comfort of her own home!
We know you're booked to play Suara's party at Booom Ibiza again this month, where you're on the lineup with Coyu, the man Kevin Saunderson, Christian Smith and up and comer Adrian Hour. That's an amazing line up! We've heard Suara's night is really rocking the island at the moment. How does it differ to some of the other parties on the island?
Coyu is a good friend of mine for many years and I love his concept with the Suara nights. It's a lovely venue and the Suara sound suits perfectly. I don't play too often in Ibiza as my sound is often suited more to the darker Techno venues, however its great of Coyu to invite me along to show off my more housey sounds!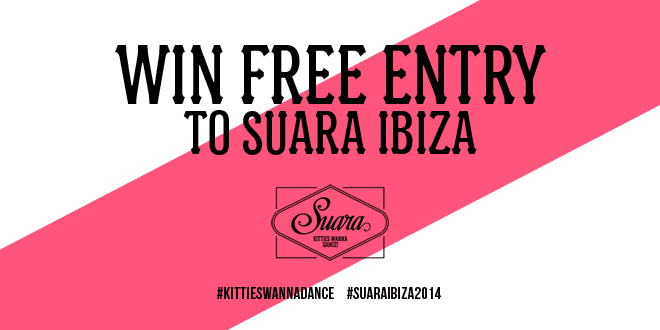 Can you tell us what's else you've got coming up tour and release wise?
I have a release with London singer Debra Debs coming soon on BEK. It's called 'Get Together' and the track has been blowing up! This arrives in August the 8th. Soon after, I have a collaboration with Mark Broom which will also be in BEK. The record includes 4 tracks and again, its been huge for me.