Napoli has been the breeding ground and home to some of the world's biggest techno stars. We take some time out with one of the scene's best up and coming talents, Hollen.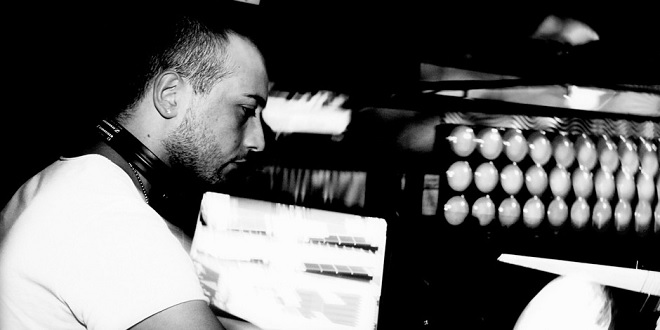 Let's start by finding more about you. You're a DJ and producer based in Napoli Italy, can you please can you tell us how it all started for you and where the name Hollen came from.
My musical path began when I was 14. Everything started for passion and grew in time becoming a full time job. The name "Hollen" was born from my fantasy and is a diminutive of my real name in reverse plus the starting "H".
When I think of Napoli names like Marco Carola and Gataneo Parisio instantly spring to mind. Including yourself, who are the other local artists that have contributed to the Napoli's reputation in techno? Also, what's the club scene like there? 
Naples has a lot of interesting artists able to create something for techno scene in the last years, not only Marco Carola and Gaetano Parisio but even Rino Cerrone, Markantonio and Davide Squillace until now with Joseph Capriati and Uto Karem.
Italy seems to be producing a strong array of techno / house artists at the moment. Artists like yourself, Uto karem, Joseph Capriati, Sasha Carassi, Rino Cerrone, Luigi Madonna, and many many more. This is an observation but there appears to be more high level artists hailing from Italy now that ever. Who are the up and coming artists that we should know about?
Italy is rich of young talented artists in many parts of electronic music. I see a lot of good rookies like Raffaele Rizzi, Roberto Capuano, Mars Bill, Tony Dee and many others.
Some people may have only noticed your productions in recent years but we know you have been releasing since 2008. Can you tell our readers more about some of the projects / collaborations you have been involved with and the record labels you have released with.
Since the beginning I worked with many artists and labels. In the first years of my career I produced on little labels and it was really hard to work with relevant artists. I improved my skills day by day and finally I had the chance to work on famous labels like Kling Klong, Suara, Saved Records, Agile Recordings, Bitten and the Deep Dish platform Yoshitoshi. This fact was the starting point for collaborations with Uto Karem, Cristian Varela, Pirupa, Chus & Ceballos, Sinisa Tamamovic, Spektre and also D-Unity.
Do you have a favourite record label you have worked with and why? 
The true is that I have many labels that I like and they are Suara, because in the last years it became a big label, Agile Recordings, for his musical style and last but not least Bitten because I worked with them since the early days and gave me a big reputation.
Last year you released "collision" which really seemed to put your name on the map. Are there any of your other releases that have been key to getting you noticed as an artist / DJ.
"Collision" was probably the best surprise of my career, a track that gave me so much and even today is one of the highlights of my professional life. But it's not the only one, for example "Into The Darkness" produced with Pirupa was huge too and "Electrocution" on Suara last year. I think that all the tracks and remix that I did in the past helped my to reach this point and improved my reputation in the club scene.
I'm personally a fan of your sound and believe in transpires in to different areas and works with a varied style of DJs. How would you describe your sound?
My sound is a mixture of techno and tech house with some funky, deep influences. I always try to follow a groovy structure because I like the rhythm so I need to create tracks that make people dance and give a good energy in the club. Now I'm testing new stuffs to involve in a deeper way the audience during my gigs.
Which other artists have inspired your sound?
Many artists inspired me like Richie Hawtin, Carl Cox, Laurent Garnier, Sven Vath, Adam Beyer, Paul Ritch, Nic Fanciulli, Joris Voorn, 2000 and One, Slam and many others.
You have your own record label, can you please tell us more about that and how it started? Do you run the label on your own?
Few years ago I had the idea to create this label, my beloved Prospect Records. The concept was to create a platform in order to release many of my unpublished works and to launch new artists. In the years this point of view changed and actually we are able to work with high profile producers. I created this label with a close friend not involved anymore in Prospect Records and Tony Dee came after some years to join me in this work. I can say now that part of this label is also of him.
You're playing at Ministry of Sound on July 18th alongside Umek and Stefano Noferini. The club has such a huge reputation. Are you excited about this gig plus what can people expect? 
It's a dream come true for me. It's a famous club and I've heard a lot about it in the past starting by the incredible artists able to reach the console of this club so I will be definitely excited and full of positive vibes for this one!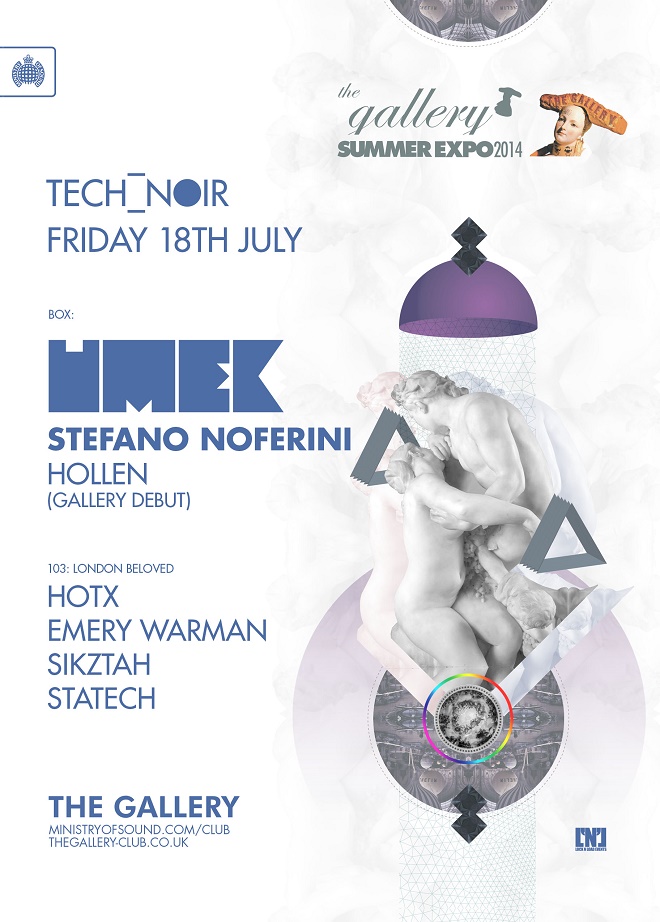 Regarding DJing what equipment do you use to DJ? Do you use the sync button?
When I started technology was far from the standards of today. I played vinyls and cds in the first years of my career and only after I joined the Traktor world. This setup allows me to play 4 decks set with sync and a time bend to do a perfect beatmatching live. In this way I can perform more interesting and for me beautiful sets.
In your opinion: is new DJ technology a good thing or a bad thing? If it's good, how does it help you be better? 
I've heard thousand discussions over this topic and I don't think it's bad to develop something new trying to give something more to the audience. Maybe this new products damaged the vinyl market but they improved the standards of a good dj set. In the end the only thing that is important is what you play to the dancefloor.
Can you please tell us about any future projects, gigs and releases you have coming soon.
In few days I will release some new material on Agile Recordings, Loose Records and 100% Pure and for the gigs this summer I am really lucky. I will perform in many different countries like Croatia, Spain, Urugay, Argentina and more.
Click here to purchase tickets for Hollen's show at Ministry of Sound on July 18th