To kick off our first episode, we catch up with label manager at Sudbeat Music, Graziano Raffa.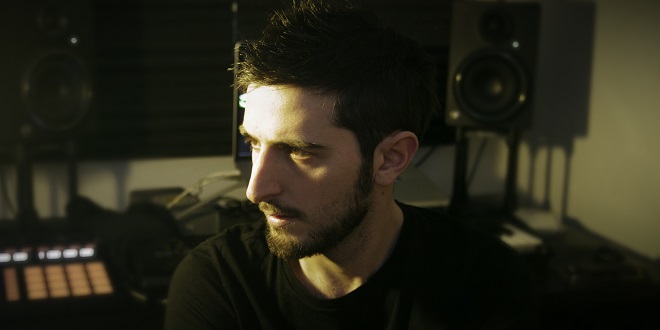 Hi Graziano, for those who are not aware can you please give us a bit of background about yourself?
Sure, actually this is a very useful question as I can finally explain a funny truth related to my nationality: despite common belief, I'm not Spanish! I've been introduced as a Spanish artist in many record reviews and also some event presentations. Don't get me wrong, I really respect many Spanish artists and I like Spain very much! I have been living in the beautiful city of Barcelona for 4 years now, but I assure you I'm 100% Italian, and better said, Sicilian. I know that now many people might be wondering this, so…no, I'm not involved in any kind of mafia! I just love The Godfather as many of you do, but that's it.
So now that I have cleared any confusion about my identity, I can finally say that I'm a 29 year old music and arts lover, I'm a dj and producer and, last but not least, I'm managing Hernan Cattaneo's Sudbeat.
Which one of your productions are you most happy with?
Well, that's hard to say – there are tracks that I am happy with mostly for personal reasons rather than for technical aspects. However, there are also tracks that make me happy because of those natural improvements that experience brings to a musician. In other words, it is always nice to realize that your music is getting better and better thanks to the increase of your own technical knowledge.
Therefore it depends… but if I have to choose one, I'd say a remix I made 3 years ago for a contest on Bedrock. The track to be remixed was Guy J – Azimuth. I remember I had just moved to Barcelona when the contest was announced. I didn't have a studio yet and had to work from my bedroom, which had almost no equipment. The monitors were standing behind the laptop on a very small desk with little room to move the mouse and I was using an old 25 keys midi keyboard, which I could only keep on my legs. Overall, it was a very stressful situation. To top it off, I was also working the regular 40 hours per week for a company so I really had to put all my efforts in getting that remix done.
I didn't win the contest, but Hernan charted and supported the remix a lot. He played that track everywhere and people were wondering which version of Azimuth it was, and so I started to get some attention, especially from the Argentinean crowd. Since then, things started to move very fast, making it definitely one of the key moments of my career.
What was it like to get the role for Sudbeat and to work with one of your all time heroes?
This is something that still amazes me, Hernan definitely made it easier to "accept" thanks to his attitude and his genuine and true humility. However, if I were to go back in time and tell myself what the future held for me, I'm sure I would never believe my own words!
What other projects have you been involved with before Sudbeat? How did you become introduced?
Wow, this is going to be a long answer.
I always felt attracted to diversity, and probably for this reason I began to listen to rap music in the early 90's. People like Public Enemy, Cypress Hill or Wu Tang Clan were doing great stuff and the Hip Hop culture was in its best period. It was so different and so "angry", I couldn't resist.  So I started to lose myself in it and I shared this passion with my friends. Hip Hop exposed me to the "dj figure" for the first time. Of course it wasn't the kind of dj that I am now, but even so, I believe that hearing words like "Cutting", "Beatjuggling", "Breakbeat", "Fader" and so on, put a worm in my brain. Moreover, I was getting tired to see my friends training breakdance with the same 3 or 4 cassettes for 3 hours each day. So I thought to look for some nice break to bring variations to their training sessions and I started to record very rough mixtapes with primitive equipment.
But in Italy, breakbeat never exploded as it did, for example, in the UK, and Internet was at its very early stage, which wasn't helpful during music research. Finding breakbeats on the radio was nearly impossible. What I was easily finding instead was dance music based on a 4/4 rhythm. And I started to like it. The Italian scene was very strong during those years – probably thanks to the influence of geniuses such as Giorgio Moroder, the new generation of electronic musicians and djs was really promising. Artists like Planet Funk or Robert Miles were doing amazing stuff and that was the kind of music you could find in a commercial radio playlist! Such a great period it was!  Gaining interest in house music was really easy during those years.
The last pawn was a schoolmate who was a big lover of progressive and techno, and Italy was shining, as it probably never did again in that musical area. When we got addicted to all this world, a couple of loyal friends and I started to travel for clubbing purposes as the scene in Sicily was really poor. That has been my second university – I was taking trains across Italy, getting in the clubs, studying (very carefully!) the djs' tricks and techniques, and then returning home. No hotels, no comforts, nothing like that at all – just a lot of passion and crazy adventures. It was really hardcore! This was my first training, which inevitably led me to buying my first dj equipment. At that point, when a promoter asked me to play some records in his party, I accepted and I never had so much fun with anything else. So I played more and more and in the meanwhile I started to produce my own music as well.
In the summer of 2010 Hernan Cattaneo came to play in a club in Sicily. That night I went to see him perform and I brought him one of my tracks. The day after I received and email with his feedback. I felt a special energy when I met him for the first time, and luckily I impressed him in a positive way too! Once I moved to Barcelona our relationship strengthen and he decided to give me this big chance of working with him in Sudbeat. And the rest is history.
Who makes the decision on what is signed? Have you ever disagreed? Is there anyone else involved with the label?
One of the greatest benefits I gained so far from my job, is the ability to understand how to listen to the tracks. In the beginning I would have signed much more stuff, but once I shared certain demos with Hernan and saw that he wasn't as impressed by them as I was, I had to understand how he was listening to the music. I learned to identify which elements were necessary to get the attention of such a trained ear and what made a record suitable for Sudbeat.
Nowadays I'm much more into the decision of what we sign, and it is definitely a nice feeling to have gained Hernan's trust in my musical taste.  Disagreement never happens, I can prefer some release more than others because of personal taste, but that's normal I think. If one of us isn't 100% convinced, this means that the track isn't meant for Sudbeat. It's me and him, working day by day, in full democracy and deep respect.
Has working with all the amazing artists like inspired your music in way? Have you learned any new tips and skills for your own productions? If so, who has been most helpful?
In general, when you get continuously exposed to quality music, I think there's always an influence. Sharing ideas with other producers that I admire has been very useful, but I don't think that that is strictly related to my position in the label. I would have done that anyway because I love spending hours having conversations about music production.
You've played several times at the Cat & Dog in Israel. What do you think makes the club so special in your opinion and why is Israel so important in the global progressive scene?
In Israel there's an outstanding amount of talents, and the country isn't that big, so everything is concentrated. This makes it easier for the guys to stay connected, to see each other many times per week and of course to work a lot in team. They developed their own sound and gained respect in the industry as a national phenomenon. Israeli clubbers are perfectly conscious of this, so they proudly respect and trust the national djs.
Cat&Dog's strength is mostly based on this close relation between djs and fans, this thing of living the club as a home and the people inside as a family is really happening there! I think that this approach, together with the enormous creative patrimony they have, is the main reason of the club success.
Regarding the position of this country in the global progressive scene, I'd rather say that Israel responds very well to melodies in general. Trance and psy-trance are even stronger there and the fan-base for those genres is impressive. I believe that this attitude brings advantages to the progressive scene as well.
What new things do you have in store (gigs and releases/labels)?
I remixed quite a lot in the last 2 months after a break in studio that has been really helpful to refresh my inspiration: I finished my second track for Sudbeat, a remix for two fellow countrymen, Andrea Cassino and Danny Lloyd, that are launching their new project with a new AKA.
The label Stellar Fountain will release a remix of mine for Michal & Levan and Stiven Rivic at the end of May. Then I recently finished another remix for Hugo Ibarra and Uvo which will be available soon – I'm already playing it and I'm really happy with the crowd's reactions.
During one of my stays in Israel I also worked with Lonya and the result of our collaboration is a track called "Red Rosa", a completely different track compared to what we usually do. This one will be released June 2nd on Asymmetric Recordings with two brilliant remixes by Lars Wickinger and Mohn (NL).
And finally I decided to make a rework of "Globe", a track released a couple of years ago on Liquid Grooves that got amazing support. Its best moment was when Hernan played it in Creamfields Arena In Buenos Aires. The crowd really loved that track, so I decided to make a new version to play during my gigs in Argentina. "Globe 2014" will not be released as I decided to give it for free on my Soundcloud page.
You recently played Argentina, Hernan's birth place where he is a national hero and a country that Nick Warren says never fails any DJ. What was your experience of the tour and how does the crowd compare to the scene in Barcelona?
It was one of the greatest experiences of my life so far. I love the Argentinean culture, their way of living is so similar to Italy, especially to the South – where I come from, that it felt like home for many reasons and this made everything even more special. Moreover, ever since I've been living in Barcelona, the closest friends I have are Argentinean, so in the last 4 years my knowledge about their culture grew a lot!
Tasting "asado" and "dulce de leche" in their birthplace was a must and finally I made it. The tour was just perfect, I shared the decks with Sahar Z, one of the djs I respect the most out there, and I had the chance to play first in Bahrein, a real temple for underground dance music in Buenos Aires, and then in another city, Mar Del Plata, in a club called GAP that really impressed me for it's dimension, the quality of the sound-system, the brilliant visuals and the magic atmosphere. I couldn't have asked for more, really!
I have read many things about the local crowd before going, in fact you mentioned Nick Warren's words but his aren't the only ones. I heard tons of artists choosing Argentina as their favorite place to play music, and finally I understood why. But I don't want to bore you with compliments that would be the same as many others you probably already heard. What I want to say instead is: go there and try it! It's the only way to understand what I'm talking about, it's something so unique and so big that using just a few words to describe it would seem just insufficient to me.
On a personal level: which are the artists you're really liking the most at the moment?
Honestly nowadays is much harder for me to be "in love" with some producer in particular. Too much music is coming out and seems like in 3 or 4 weeks a record is already abused. This trend pushes the artists to release a lot of stuff in short time lapses to be always "fresh", but even the most talented producer risks becoming boring with so many releases. And this is actually what I feel with 90% of the artists I get music from. It's nice music indeed, but it's hard for me to fall in love with it.
If I have to include someone in the remaining 10% I would say that Pedro Aguiar from Portugal sent me great music lately, original sounds, modern and intelligent club music. The Israeli gang of course is always on top of the list, but that's something expected as well as for the Argentineans.
Just regarding Argentina, I have to mention Simon Vuarambon as one of the artists I would really bet on for the future. His young age, his behavior and his great talent are the key elements that give him one of the few special places in my dj bag and I expect great things from him.
Who would you most like to make a collaboration with and which labels would you like to feature on one day?
I never think about collaborations honestly. I am not a big fan of working via Skype, exchanging the parts etcetera. I'd rather share some "real" time in studio, like I did with Lonya months ago. If something happens, happens! If not, we just had fun, and that's enough. in my opinion, if it's not live it loses the magic.
Label for the future? Well, of course Sudbeat comes before everything else, as you could expect, but there are plenty of good labels out there. Adam Beyer's Truesoul is moving towards an appealing direction, with a very open sound – it would be a nice milestone for me as it would repay my efforts in researching the right balance between techno and progressive, the formula that I always try to express during my live shows.
What do you like to do for fun outside of music? Are you involved in any sports? Support any football teams? What are your likes?
When I finish in the studio after hours and hours of music I'm too tired (or too lazy!) to go to the gym so I prefer to spend my free time watching movies or, even better, playing with videogames. Nba2k14 is the sport I'm involved with, can you include it into the "body activities" area?
I like watching football indeed, my favorite team is Inter, even if after the retirement of our Captain, the legendary Javier Zanetti, I feel like football will not capture me as it did in the last 20 years with my hero on the pitch. We'll see what happens in the next seasons.
Tell us something that people don't know about you
I'm crazy for Sylvester Stallone and every time I see Rocky III, the scene in the locker room when Balboa comes back from his fight against Clubber Lang and finds Mickey on bed almost dead…well, I can't stop my tears – I have seen it at least 50 times and I always end up crying!
Every producer's dream is to be on your label. But with so many artists all competing for the same prize, I guess you must be super full. How far in advance do you currently work with your signings?
It can really vary, the waiting is around 4 months and we have to be very strict with selection to keep this timeline. Sometimes we are forced to refuse very nice demos because there isn't enough time to release everything.
What qualities are both you and Hernan look for in an artist? Is a good attitude and reputation important? Is the label also still focused on promoting South American talent?
We are not looking for artists depending on their nationality. On the other hand, it is obvious that we get more music from Latin American countries because our genre is really popular there. But we have a huge amount of producers sending us their demos from UK, Netherlands, Greece and Eastern Europe. And during the last year I got many requests from countries such as Italy and Spain where, traditionally, we never had the same resonance.
While nationality doesn't affect our choice that much, I can't say the same about attitude and reputation. We really care about those aspects, and we like to work with people that have the right manners. Respect, humility and education are becoming very rare in our industry as well as producers with strong personalities and clear ideas. These characteristics are influencing our choices all the time – it is very important for us to push good music, but it must come together with human values. It's an essential combination in order to be part of Sudbeat.
What is the best way to approach the label and how can people get their demos to you? Can you give some tips on how to people can present their demos? Do you like to get a note?
It's quite easy actually, private links on Soundcloud are enough. I just have a little advice, especially for the less expert producers: take care of the presentation as well. Sometimes I get demos with the text directed to other labels or managers, or demos that have already received a lot of listens on Soundcloud. That's absolutely disappointing, doesn't matter if you are the next Beethoven, those things won't help you in any case. Don't list all the labels you worked with, especially if 80% of them are unknown names. Having released music on 40 labels is something that doesn't help you more, actually most of the time it's counter-productive. Also, avoid sending 4 demos per month if the first 2 or 3 times they weren't interesting – you risk damaging your appeal.
Finally can you share some exclusive news with us about what we can see coming soon from Sudbeat and please let us know what has been your personal highlight so far?
Many good things are coming on the label, for example our next release by Simon Vuarambon; I already mentioned how much respect I have for this young talent, and this EP is the proof of his quality. It's one my favorite packages of the year and I'm sure it will be a highlight in many djsets around the world. We also worked on our various artists series Sudbeats and, after the huge success of the first edition, we are almost ready to follow with a bigger second chapter. More artists, more tracks and an exclusive extended version on CD, mixed by a wicked artist from Belgium… guess who?
We are also beginning our parties around the world, starting this June in Barcelona at "La Terrrazza" during the Sonar Off alongside the guys of Hope Recordings.
In my "personal highlight yearbook" I can surely include my tour in Argentina and the big developments we had on Sudbeat during the last year, top of them our first physical release (Guy Mantzur's album "Moments") and the launch of our store (sudbeatstore.spinshop.com) that will be regularly filled with new merchandise and music on physical format.