PARTIES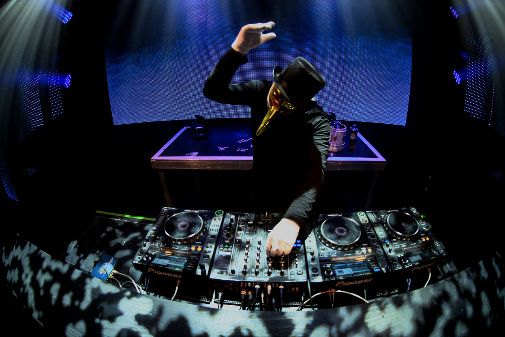 Claptone Presents The Masquerade
Date: MONDAYS
27th May – 30th September 2019
Location: Pacha Ibiza
Line-up: CLAPTONE + Guests TBA
Info: Rising from the depths of the Mediterranean, onto the subtle sands of a tranquil Ibizan beach, enormous, golden masks signal the arrival of Claptone's The Masquerade on the island.
Brace yourself for the imminent arrival of the masked man's Masquerade on the island, a marvellous night in Ibizan nightlife; promising magic, mystery and intrigue, within a supercharged environment of wonder. 'The Masquerade' is a place where one can live out their deepest desires, an extraordinary atmosphere, full of masked faces, complimented by some of Pacha's world famous and beautiful costumed dancers, held every Monday throughout the summer. Commencing on Monday 27th of May and continuing weekly until 29th September, the new night will see some of the scene's most adventurous DJs join in on the hedonism.
MK's Area 10 Pool Parties
Date: MONDAYS 
8th July – 22nd July & 12th August – 19th August 2019
Location: Ibiza Rocks Hotel
Line-up: MK + Guests TBA
Info: Established as one of the most celebrated house DJ's, from performing worldwide to hosting
long-standing residencies at world-renowned clubs, MK has done it all and continues to dominate. Last summer the house legend debuted his Area 10 Pool Parties at Ibiza Rocks Hotel, selling out each week of the residency. 
For the 2019 version expect huge house tunes, a roster of in-demand DJ's to be announced and MK headlining under the Balearic sun. Mark your calendars, Mondays from 8th – 22nd July and 12th – 19th August, only at the Home of the Pool Party.
All Day I Dream by Lee Burridge
Date: TUESDAYS
 Once a month starting on Thursday 23rd May 2019
Location: Cova Santa
Line-up: LEE BURRIDGE – YOKOO – SÉBASTIEN LÉGER + more TBA
Info:  Following his debut All Day I Dream Ibiza residency last year, Lee Burridge will be bringing his New York brand to Cova Santa every Tuesday for a beautiful sunset affair. With four monthly events taking place across the summer, the hypnotic melodies will soundtrack the beautiful off the beaten track venue for a magical day-to-night story. There will be special guests joining Lee each night, all to be revealed soon. Transforming the venue into a mystical paradise, there will be structural art, lanterns, fairy lights and flowers married together to form a sweet haven. The party was founded in 2011 and has gone on to tour around the world with showcases in Los Angeles, London, Moscow, Beirut and the spirit land of Burning Man.
Paradise @ DC-10
Date: WEDNESDAYS
12th June – 2nd October 2019
Location: DC-10
Line-up:  TBA
Info:  Jamie Jones and Paradise return for another summer residency at Ibiza's iconic DC-10. The party will launch on 12th June and run through to 2nd October. Now one of the islands most successful residencies, Paradise consistently attracts a mix of dynamic, big-name and up and coming artist bookings each summer. Though we are yet to announce this year's line-ups, previous years have included, Richy Ahmed, Patrick Topping, wAFF, Nathan Barato,  Eats Everything, Green Velvet & Honey Dijon.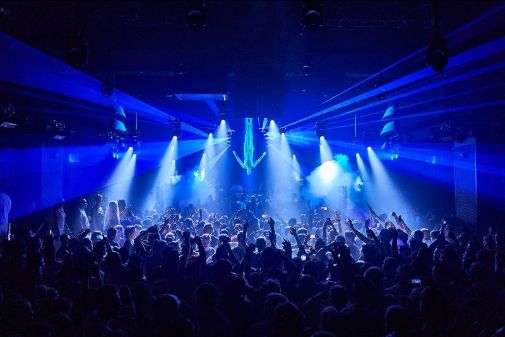 Afterlife @ Hï Ibiza
Date: THURSDAYS
 27th June – 3rd October 2019
Location: Hï Ibiza
Line-up: TALE OF US – ÂME – BEN KLOCK – MACEO PLEX – NINA KRAVIZ
STEPHAN BODZIN – DIXON – SOLOMUN – SVEN VÄTH
Info:  World-renowned DJ and production duo Tale Of Us will be returning to Hï Ibiza for the forthcoming 2019 season with their acclaimed series Afterlife. Returning for the second season at the venue, this year's lineup showcases a singular musical journey, featuring returning favourites Âme, Ben Klock, Maceo Plex, Nina Kraviz, and Stephan Bodzin alongside other world-renowned DJs Dixon, Solomun and Sven Väth  set to appear on Thursday nights.
The residency is notable for its large roster of underground and upcoming artists, and the focus this season is largely on residencies, with multiple appearances from Adriatique, Amelie Lens, Chris Liebing, Marcel Dettmann, Mind Against, Recondite and Rødhåd. There will also be sets from Afterlife label artists like Agents Of Time, Fideles and Mathame. The parties themselves promise something different and adventurous. The residency will be taking over both rooms, with music and production concepts designed for each space.
Running every Thursday from the 27th June, Tale Of Us' Afterlife 2019 cements the duo's reputation as forward-thinking curators in addition to their well established status as genre-leading producers and DJs.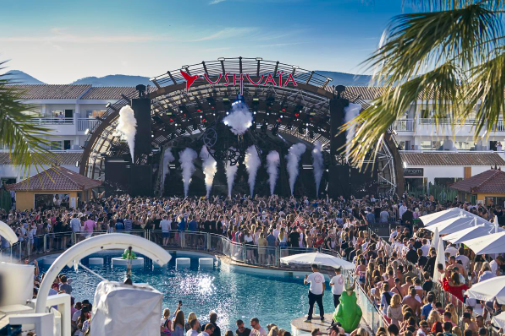 ANTS
Date: SATURDAYS
1st June – 28th September 2019
Location: Ushuaïa Ibiza Beach Hotel
Line-up: ANDREA OLIVA – CAMELPHAT – DAVIDE SQUILLACE – EATS EVERYTHING – ELI & FUR  FISHER – LAUREN LANE – MAYA JAYNE COLES – PETE TONG – SOLARDO – THE BLACK MADONNA
Info: Ibiza mega-brand ANTS will return to Ushuaïa Ibiza Beach Hotel for their seventh consecutive season, introducing a brand new concept which will see them transform the venue into an underground city, the ANTS Metropolis. Standing out as Ushuaïa's most popular residency in their seven day schedule, ANTS consistently delivers slick parties with the finest names in underground talent in tow, plus jaw-dropping production.
Solid Grooves presents FCUK THE FAKES
Date: SUNDAYS
23rd June – 22nd September 2019
Location: Vista Club, Privilege, Ibiza
Line-up: DENNIS CRUZ – MICHAEL BIBI – PAWSA + more TBA
Leading label and club brand Solid Grooves will return to the white island for it's third consecutive season, introducing a brand new, tongue in cheek FCUK THE FAKES concept to Privilege's Vista Club every Sunday between 23rd June and 22nd September. Off the back of a storming 2018 Ibiza season and a slew of sold out UK dates, Solid Grooves ensure to enlist a selection of heavyweight talent and loyal residents including Dennis Cruz, Michael Bibi & PAWSA.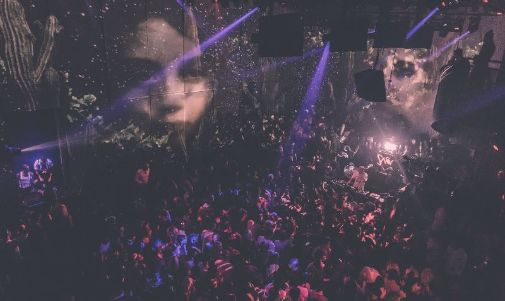 Saga by Bedouin
Date: SUNDAYS
26th May – 29th September 2019
Location: HEART, Ibiza
Line-up:BEDOUIN – BOB MOSES – RED AXES – JAMIE JONES – BLACK COFFEE – LUCIANO
GUY GERBER – BLOND:ISH – DAMIAN LAZARUS + MORE
Info: Launched in 2017, SAGA was lauded as the most successful new residency on the island. A collaborative project between Bedouin, Cirque Du Soleil and the Adria Brothers, the concept aims to tell a story in an enticingly beautiful and dramatic way. Transforming Heart into an incredible sensory audio-visual experience, the party truly compliments the magic of the most avant-garde venue on the island.
VENUES
Cafe Mambo Ibiza
Dates: Open daily from Friday 10th May 2019
Location: Carrer Vara de Rey, 40, 07820 Sant Antoni de Portmany, Illes Balears, Spain
Pre Parties: BODYWORKS – ABODE – GLITTERBOX + more TBA
Line-up:  CAMELPHAT – SOLARDO – FISHER – ARMIN VAN BUUREN
SUNNERY JAMES & RYAN MARCIANO + more TBA
Info: Celebrating a landmark 25th year on the sunset strip, Café Mambo will open their doors for the 2019 season with a huge opening party on Friday 10th May. Marking a quarter of a century as the ultimate hotspot for the world's most iconic sunset, the legendary venue fuses the most breathtaking Mediterranean views, with delicious food, ice-cold cocktails, and stunning DJ sets from the finest talent in the electronic scene.
O Beach Ibiza
Dates: 26th April – 4th October 2019 (events daily)
Location: Carrer des Molí, 12-14, 07820 Sant Antoni de Portmany, Illes Balears, Spain
Residencies: HEDKANDI – KISSTORY – HOTBED – ONE – POOL PARTY – SOUL HEAVEN
Line-up: DJ SPOONY – NORRIS DA BOSS WINDROSS – ARTFUL DODGER – MELODY KANE + MORE
Info: Set around the beautiful S'Arenal waterfront on the West side of the island, O Beach Ibiza is renowned for its lavish day parties that take place seven days a week. Boasting breathtaking sky-shows, incredible service and an ethos of 'we're here to celebrate, not educate' since 2012, O Beach Ibiza is the perfect destination for pool-side partying and has become a popular celebrity hangout with the likes of  Stormzy, Maya Jama, Conor McGregor and Little Mix visiting in recent years. This summer, brands such as Hedkandi, Kisstory, DJ Spoony's ONE, HotBed & Soul Heaven will host residencies, with many special guests still to be announced.
Parties:
MONDAYS: MK's Area 10 Pool Parties @ Ibiza Rocks Hotel, Claptone Presents The Masquerade @ Pacha
TUESDAYS: Lee Burridge's All Day I Dream @ Cova Santa
WEDNESDAYS: Paradise @ DC-10
THURSDAYS: Afterlife @ Hï Ibiza
SATURDAYS: ANTS @ Ushuaïa Ibiza Beach Hotel
SUNDAYS: Solid Grooves @ Privilege's Vista Club, Bedouin's Saga at Heart Ibiza
Venues: