International jetsetter Adeline gives us the lowdown on her moves for the summer and beyond.
Hey Adeline, tell us about you 
Thanks for having me J I started DJ'ing back when I was a university student at KTH (The Royal Institute of Technology) in Stockholm. After that I started to get into making club nights and one of the projects I started was Housewives together with La Fleur. We were doing really well and working very hard for some years while we were both based in Sweden. Then I moved to London and she moved to Berlin and we got busy with our own things, but we still keep in touch!
Sweden has a lot of really amazing exports when it comes to a range of electronic music artists today. What prompted you to move away?
From Sweden I moved to London, Berlin and Ibiza, with some stops in NYC and LA, and now Barcelona. Nowadays Sweden has a great scene, but back in the day it wasn't so good at all! I've always been a global citizen and Sweden is very small after all. I have many amazing friends who make fantastic music in Sweden, but I'm not tempted to live there myself. I feel most at home in-between Ibiza and Barcelona for the moment being, although I will move back to the US after next Ibiza season… Always on the go!
Talking about Ibiza, we understand you have held residencies at Destino and Zoo. Were these your first on the island? 
Yes that is correct. There will be about 6 dates for Zoo this season. The first is going to be on the 20th May, so I am really excited to be back on the Island and I love this party. It's a lot of fun.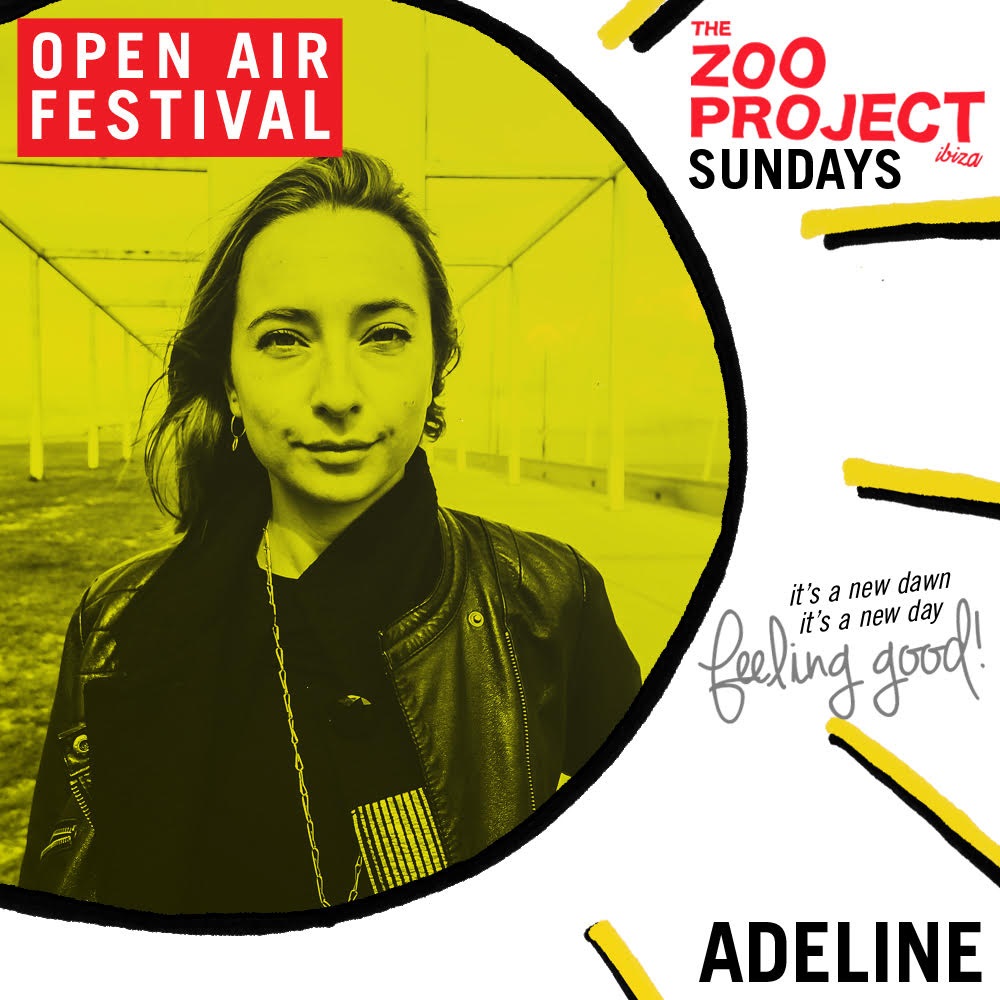 As someone familiar with the island scene, do you think Ibiza has lost its magic, or can it sustain being the world's top clubbing destination, with inflation on pricing?
There is no other place like Ibiza in my opinion, I still love it! The magic will never disappear for me. Nothing can beat the combination of crystal clear water, the pure energy that only an island has, beautiful deserted nature, world class clubbing, and last but not least, world class villa parties!
We have listened to some of your tracks released on Culprit, Kindisch and Get Physical. What's your plans for releases this year? 
Thank you! I have new material coming out this year and I'm also launching my new label called body frequency. More info to come very soon! But thats all I can say for now – top secret. But I am very excited about the new project and whats to come.
We saw you have a show in LA this August, and also read that you are big Burning Man fan. How many times have you been and what's your plans for it this summer – are you playing a set? What makes this festival different to the others?
I went to Burning Man for the first-time last year and was blown away by how amazing the whole experience was. I have my ticket booked for this summer, so not quite the veteran yet, but a big fan of everything the festival represents. Last year I played for Robot Heart and Disco Knights, and I will be playing again some places this year, but that's yet to be decided. I guess Burning Man is different, because it's an experience, rather than a day trip out to a festival. It's hard to explain if you haven't been, but now I understand why so many people have said it has changed their outlook on life in one way or another.
Hedonistic Ibiza and the world renowned Burning Man; are you a spiritual person? And if so, why? Do you think this helps ground yourself when working in this industry?
For me, being spiritual goes hand in hand with expanded self-awareness and keep learning about oneself, so yes! When you work creatively your body is your instrument, so you have to get to know it the best you can, for me that includes deeper searching and looking beyond what our senses can register.
Finally, can you let us in on 3 artists you would be watching for 2018?
I am always watching Dorisburg and Genius of Time; and then David Berrie and William Djoko.
Facebook / Soundcloud / Instagram – Adeline's photo courtesy of Nathalie Cuevas