We catch up with progressive scene hero, Yunus and find out where he's been for the last 9 years.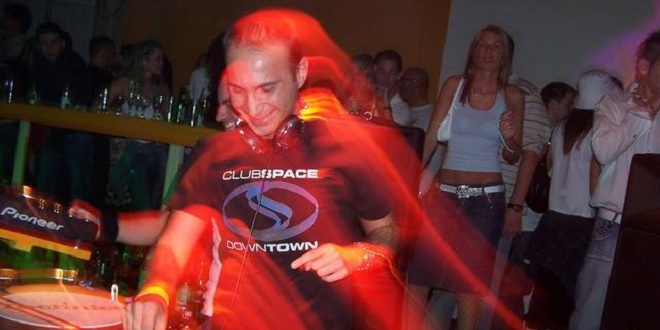 Yunus – you're back! Your last release on Bedrock was way back in 2005, before you disappeared off the radar for 9 years. What made you decide to re-enter modern dance music foray again?
Didn't realise that it had been so long 🙂
During this time I focused my energy on building a successful business in the digital media space. This required a lot of energy and consequently I slowed down my music production and stopped producing a specific genre and experimented with disco, indie and deep house (my Italo-disco remix of Piano Fantasia is a great example of this). In an environment in which producers have to release a record a month and have a trademark sound, it was difficult to build an audience base again, add to this that I had very limited time to promote the music and you get the picture.
With regards to deciding to enter the modern dance music scene, it was Guy J who decided this… I had sent a few of my tracks to him and he emailed me back. I didn't even know that he knew me… he told me that he used to be a fan and loved "Meeting Molly". A few days later he asked me if he could release it on is own label… so that's why I'm talking to you.
In reality I could have released something even sooner, because John Digweed started playing my unreleased remix of Chab's "Closer to Me" everywhere and many listeners were PM-ing me on Soundcloud to get it. However Digweed didn't want to release it and honestly I didn't have the time to really push it elsewhere.
What's your impression of the state of the scene right now? Social media. EDM etc… How does it compare to back in the day and how are you feeling about it?
I think that the scale of the American market and its new audience changed everything. House and Dance music in general were popular in certain clubs in the US, but the main club music was hip-hop. With that balance shifting into dance music the level of money that got poured into it just went exponential – Guetta and the-likes really made crossover music by working with big names in pop/hip-hop.
Overall, the main big difference is that before it felt more underground, more edgy and under produced; house music was a spiritual haven for the outcast, now its for the popular audience… moreover it became a real business where many big name DJs play sober, fly in private jets and see it as an entertainment business rather than an art form. I have no complaints or nostalgia at all though – the scene has just evolved.
You're clearly a high achiever and I doubt there are many artists out there who can claim to have made their comeback on one of the best labels in the world right now. 
Guy J is an exceptionally talented producer and I had been listening to his music and watching his career progression with great interest. He had the ear and the will to commercially back one of tracks – and I'm very happy and thankful for this. Following this release I was sent messages by many younger producers, producing different genres of music, telling me how they were really happy to see me release music again. I never realised how much I had impacted on the generations after me with my music. As I said, although I slowed down I never stopped making music.
But I think the biggest surprise was Seth Troxler mentioning it in his crate vibes interview (http://thump.vice.com/words/crate-expectations-seth-troxler) that the song he had put on repeat on his stereo was "Meeting Molly" – Seth is a brilliant and very forward thinking DJ but definitely not the first one that I thought would be into this track. I am also grateful to him for exposing my music to a totally different audience.
We need to look back at the past for people to truly understand who you are and how influential you've been. You signed to Silver Planet Recordings in 2001, which was one of my favourite labels of the time way back then. How did you get introduced to the guys there? What was your studio set-up like back in the day? Red Pilot was your breakthrough single. Sasha and John Digweed were absolutely huge back then (they still are) – how did it feel to have those guys championing your music all over the world?
It's a very long story, but to cut it short – while I was in NYC I was supposed to look for a job yet I was spending my entire time in a studio apartment making music and going to Twilo on weekends – I guess I was 20 then. With time I got to know guys like Mike Bindra (who used to manage Twilo and now runs Electric Zoo) and he listened to my music and loved it – that's how I got introduced to Sasha and Digweed. Before signing up to Bedrock I had sent some demos to Silver Planet and they ended up signing all of them – back then it was easier and harder to get signed, easier because the competition was a lot less, but harder because it was harder to actually make music and much more expensive to distribute it.
Up until my last EP on Bedrock, I produced with a free Tracker software called Buzz – which had a very off beat, geeky community with a vibrant forum – guys like Deadmau5, James Holden, EDX, Subsky and the late Arguru (RIP) all come from the Buzz trackers scene; it was a spirit of its time and its no coincidence that we were all the same age. Now I produce everything in Ableton Live.
Who were your buddies back in the day and where were the places you would go and party?
It was hard for me to have many producer buddies since I moved back to Istanbul quite early in my career – I guess it would have been a lot different if I had moved to Berlin, London or even stayed in NYC – but in Turkey Subsky and local DJ heroes like Baris Turker were my closest buddies and supporters.
In terms of clubs or festivals, I'm sure that for many DJs above 30, Twilo would still be the best thing that happened to club music in the past 20 years… it was simply magical, very pure, naïve and raw… freaks, geeks, yuppies and gay people just blending so perfectly… and Steve Dash's music system was, I guess, the best he had ever made, the acoustic quality was beyond belief… I remember crying when I first heard one of my tunes on those speakers!
Your Invasion EP was released on Bedrock in 2003. Back then you were one of the leading exponents of the new melodic progressive sound that was becoming popular. How does it feel to be considered one of the pioneers of this sound?
I cannot be more proud if other producers got inspiration for what I was doing – I never got any formal musical training and my sense of arrangement was consequently not typical; I could add 2-3 breaks in one song, or a breakbeat at a very random moment, change the key of the song in the second part – all of this was never DJ friendly but it was never meant to be… I was just trying to do things differently and making it hold together as a whole – I think Layo & Bushwacka!'s "Nightworks" was a great example of that type of music making. I also remember that I had some sort of intellectual agenda, which also made producing harder, since I couldn't stick to arrangement templates or sound formulas… in hindsight I think that I was thinking too deeply, I could have brought a milder approach to my music making process.
What has been your all time favourite track that you've written?
In regards to my older stuff I don't think that I have one, but if I had to pick one it would be "Mass Schizophrenia" – but in terms of the right compromise between dancefloor accessibility and new musical grounds, then "Red Pilot" would win the jackpot.
With regards to new stuff, my unreleased remix of Chab's "Closer To Me" is a massive crossover song – and I'm very proud of it – I played the bass and guitar on it, which is something I had never tried before… I think it was a big track for John Digweed but we never got to release it.
https://soundcloud.com/yunusguvenen/chab-ft-jd-davis-closer-to-me
Where has been the best party you've played and why?
There are two parties that I will never forget, one because it was so much fun and the other was because I was very proud of what I had put together…
Both happened after I just came back from the army – which is mandatory in Turkey – I was away from music and the scene for almost 6 months and 4 weeks after I came back to Istanbul I flew to Romania to open Club Kristal's season, I used to be an almost bi-monthly resident there before my leave. Let's just put it this way, it was like finding an oasis after being waterless and covered in dirt for 6 months… many DJs would agree that the club used to be spectacular – had this insanely giant chandelier, they had prepared some great visuals… the crowd was literally waiting for my return… the overall vibe was just pure magic.
However, the set that I am the most proud of was my warm-up set for John Digweed in Istanbul… it was 2005, and just a year before I had started listening to a lot of German indie-electronic music, like the Kompakt, Michael Mayer and Oliver Koletzki sound… you can hear that influence in my second Kiss FM guest mix for Digweed's show. I started preparing for the set and thanks to a close friend of mine – Baris Turker – I was able to cover 5-6 months of my music-less period in less than 2 weeks! I ended up playing this very forward-thinking set, well before the German sound was popular, Digweed just kept on asking about the tracks I was playing… I guess that's something one could be proud of 
Who are you digging at the moment?
I was in Ibiza a few weeks ago and Maceo Plex is currently on top of his form, great, great sound. Guy J, of course, his Balance CD was brilliant! I love the old skool rave sounds of Nic Fanciulli. Tale of Us and Seth Troxler have a great crossover deep house sound. I also listen to a lot of Anjuna Deep and Anjuna Beats releases – I think the latter balances very well between EDM, Prog and Trance without sounding too cheesy.
What's coming next from Yunus and what are your plans for the future?
Honestly it's not like I want to get back onto the circuit and headline clubs, I am happy with where I am – but I have a few goals to release records on some labels that people wouldn't expect me to work with… for instance I would love to release something on Eskimo or Anjuna – kind of prove to myself that I can make good music no matter what genre.
Stay in touch with Yunus:
Beatport: http://www.beatport.com/label/lost-and-found/27599